Written by

Chelsea Hauschka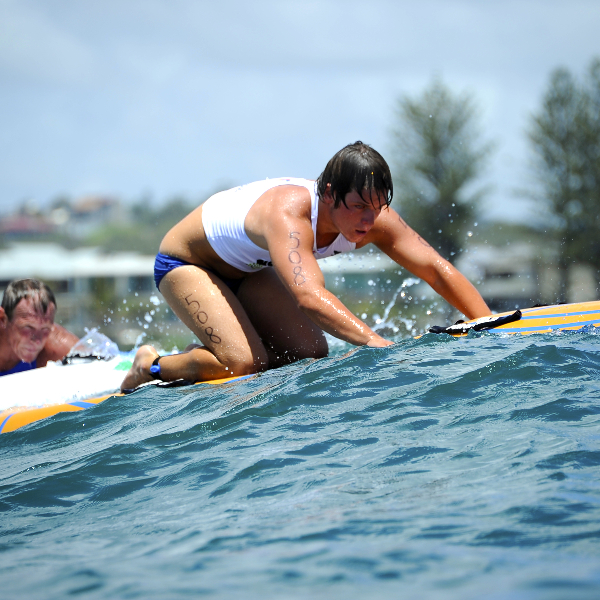 In this latest edition of the Gold Coast Tourism Product Update:
Launch of new Gold Coast Music Venue
Free The Hops Craft Beer Festival - 15-25 October
The Gold Coast's biggest weekend of entertainment is back
Influx in domestic aviation capacity with new services and more seats 
Gold Coast welcomes first service from Wuhan
Habour Town Gold Coast unveils major expansion plans
Mantra Group to manage Towers of Chevron Renaissance
Meet Australia's native wildlife with the Australian Bush Buddies
...and many more story ideas.
WHAT'S ON
NetFest – 8-11 October
Don't miss the annual NetFest, Netball Australia's huge celebration of netball, nightlife, sun, fun and friendship. The event is Netball Australia's 18+ mass participation netball event offering a choice of traditional (outdoor) or beach netball tournaments and social activities. The event is held at the Surfers Paradise Beach Foreshore from 8 – 11 October, including a free beach concert on Saturday, 10 October.
Queensland Symphony Orchestra at The Arts Centre Gold Coast – 9 October
Queensland Symphony Orchestra plays Ravel's sizzling masterpiece Bolero in an evening of magnificent music also featuring Tchaikovsky and Bizet at The Arts Centre Gold Coast on Friday, 9 October at 7.30pm. Fiery, passionate, Spanish-flavoured and adored across the globe, Bolero is French composer Ravel's most famous work for orchestra. Starting with a barely discernible snare drum rhythm, two melodies sound from various instruments throughout the orchestra, leading to a thrilling finale.
Coolangatta Gold – 10-11 October
The Coates Hire Coolangatta Gold is one of the most challenging endurance races in surf sports. What began as the central theme for a motion picture 30 years ago has now commanded a place on Australia's calendar of prestigious sporting events. The iconic event is open to the public and consists of a 33.6 km Short Course and a 41.8 km Long Course race. The multi-disciplinary course combines swimming, running, board paddling and surf skiing. Take it on as an individual or a team and challenge yourself.
Tour de Valley – 10 - 11 October
Currumbin Valley's annual cycling event, Tour de Valley, will hit the road with the exciting Kirra Criterium speed race on Saturday, 10 October through the main street of Kirra. On Sunday, 11 Octoberthe event heads to the Currumbin Valley for the 36km Solo Time Trial, the Team Cycling Challenge (36km or 72km) and the Cyclocross.
Australian SUP Titles – 11-15 October
Australia's elite stand up paddle boarders and surfers will gather in Currumbin from 11-15 October to compete for the 2015 Title of Australian SUP Champion. Incorporating the disciplines of Stand Up Paddleboard Surfing, Stand Up Paddleboard Technical and Marathon Racing, as well as the introduction of the SUP Community Challenge with a short and marathon race, this event is the exclusive pathway to the ISA World SUP and Paddleboard Games.
Launch of new Gold Coast Music Venue – 15 October
The Gold Coast music scene will be reinvigorated with the introduction of a new, dedicated music space – Studio 56. The new venue is set to launch with a performance from Aquila Young on Thursday, 15 October. Miami Marketta, the Gold Coast's first official creative precinct, and Who Agencies have partnered to deliver this new creative space for the Gold Coast Arts community. Centrally located in Miami within Marketta's lane-way style industrial space, Studio 56 will be active every Thursday night with great music, food trucks, artists in residence and the mission to exude the nostalgia of the Gold Coast's musical heyday feel of Bombay Rock and the Playroom with an amazing mix of local, national and international acts.
Free the Hops Craft Beer Festival – 15-25 October
Free The Hops is the Gold Coast's inaugural Craft Beer Festival, celebrating the art of beer with eleven days of jam-packed events from 15 – 25 October. The festival kicks off with the launch of Stone & Wood's highly anticipated 5th annual limited release of the 2016 Mash Collective at Bine Bar and Dining from 6pm on Thursday, 15 October. With only four kegs being delivered to the Gold Coast, you don't want to miss out. Then, watch the Gold Coast's Burleigh Brewing Co. go head to head with Manly's 4 Pines Brewing in the Battle of the Beaches. Vote for your favourite beach brew, savour the tasty wings and ribs, and enjoy a refreshing afternoon brew with live music at Surfers Sandbar on Saturday, 17 October.
Ben & Jerry's Openair Cinemas 15 Oct – 8 Nov
Ben & Jerry's Openair Cinema is coming to the Gold Coast from 15 October – 8 November. With music by day and movies by night, this quintessential outdoor event will light up Kurrawa Park with the latest and greatest releases. Cinemagoers can enjoy gourmet food cooked fresh on site, frosty beverages from the licensed bar and relax to sounds from the best of the Australian music scene and sets from emerging local musicians. Make sure you don't miss the 'Sundae Sessions' on Sunday to get your free serve of Ben & Jerry's ice cream (yum!).
Tamborine Mountain Scarecrow Festival – 16-18 October
Celebrate the great lifestyle of Mount Tamborine at the annual Tamborine Mountain Scarecrow Festival from 16-18 October. The weekend will be filled with live entertainment, family fun, arts, crafts and lots more.
Gold Coast Open House – 17 October
On Saturday 17 October 2015, the City of Gold Coast will host the inaugural Gold Coast Open House, unlocking the doors of quirky, interesting and significant buildings and inviting you to take a behind-the-scenes tour of private places not typically available for public access. Open House will provide a snapshot of the future of urban design on the Gold Coast as well as a journey into the past. Twenty-five sites, including the old Southport Drill Hall constructed in 1890, the Hot Tomato on-air studios in High Street, and the iconic '80s Paradise Waters mansion of Gold Coast pioneer Keith Williams, will offer guided and self-guided tours and other special events throughout the day.
Buskers by the Creek - 17-18 October
Over 200 performers will showcase their talent across thirteen stages throughout Currumbin's Winders Park from October 17 - 18 2015. Buskers by the Creek is a unique event full of entertainment, food, magic, marvel and arts. Confirmed entertainers to date include multi-instrumentalist Tristan O'Meara, Guinness Book of Records Sword Swallower 'Space Cowboy', Bluesfest Busking 2015 Champions 'Grizzlee Train' and many more artists, magicians, dancers and bands. Extra to the buskers are an eclectic group of artists set to paint and create masterpieces plus well-known local restaurants and food vans dishing up international festival food with flair. For the full program, click here.

The Russian National Ballet Theatre returns to The Arts Centre Gold Coast – 20 -21 October
The Russian National Ballet Theatre returns for a tour of full-length classical performances of Swan Lake and Sleeping Beauty at The Arts Centre Gold Coast on 20 and 21 October. Directed by Evgeny Amosov, the huge cast, fairytale settings and glorious Tschaikovsky score will create a very special performance.
V8 Supercars Castrol Gold Coast 600 – 23-25 October
The Gold Coast's biggest weekend of entertainment is back as motorsport's biggest international names join forces with our local V8 racing stars to race the streets of Surfers Paradise during Castrol Gold Coast 600. Get set to race by day and rock all night with Australia's greatest rock band, Cold Chisel performing live on Saturday night. The Gold Coast 600 has become one of the iconic Gold Coast events featuring a fantastic mix of spectacular V8 Supercar racing and some of music's biggest names. Several other events fuel the excitement in the lead up, during and after the Castrol Gold Coast 600. Check our What's On calendar for more details.
Gold Coast International Marine Expo named Finalist in Australian Event Awards
The growing Gold Coast International Marine Expo – entering its sixth year – has recently been named as a national Finalist in the category for Best Exhibition in the prestigious Australian Event Awards. Expressions of interest for exhibitors are now open for the 2016 Gold Coast International Marine Expo. The not-for-profit Expo was created in 2011 by marine industry leaders in an unprecedented effort to foster jobs, growth and prosperity in the Australian marine industry, and at the same time create a compelling reason to visit the Gold Coast and Queensland.
AVIATION
Influx in domestic aviation capacity with new services and more seats for Gold Coast
The Gold Coast is set to see an influx in domestic aviation capacity, particularly from Victoria, when Qantas commence its Melbourne-Gold Coast service (25 October) and Jetstar commences its Avalon-Gold Coast services (26 October). Reports indicate that at the end of September, 20,000 seats had already been sold on Jetstar's new Avalon service. In September 2015, Jetstar also announced that it would significantly increase its available seat inventory on flights to Queensland as part of its summer schedule for 2015, in response to strong travel demand. The Gold Coast can expect to see an additional 110,000 seats, many of which will originate from Melbourne, with Jetstar becoming the main tenant of Terminal 4 from November 2015.
Gold Coast welcomes first service from Wuhan
Gold Coast Airport and Gold Coast Tourism today welcomed Jetstar's inaugural service between Gold Coast and Wuhan China. These direct flights are the result of a landmark agreement with Jetstar and Hubei Wanda New Airline International Travel Services Co. Ltd. Passengers arriving from the first flight were met by key tourism, government, and aviation executives, as well as Australian animals from Currumbin Wildlife Sanctuary and theme park characters from Movie World and Dreamworld. Central China represents a new frontier for the Gold Coast in our marketing efforts in China. With existing air services from Southern, Northern and Eastern China, the addition of these Jetstar services from Central China greatly enhances the overall accessibility of the Gold Coast in this critical growth market. The Gold Coast – Wuhan China service operates twice weekly, and is operated by a B787 aircraft. The city of Wuhan, with a population of 10 million people, is the capital of Hubei Province in China which has an overall population of 57 million people.
ATTRACTIONS
Get Wet Surf School wins QTIC Prize for Innovation in Tourism
Gold Coast Tourism member, Get Wet Surf School was recently awarded the Queensland Tourism Industry Council (QTIC) Prize for Innovation in Tourism 2015. The surf school had created new experiences for Chinese independent and student travellers and showcased the 'Jump and Splash" beach familiarisation experience in their submission. As the winner, Get Wet Surf School will receive a prize package to the value of $30,000 of business support, courtesy of the Department of Tourism, Major Events, Small Business and the Commonwealth Games.

Meet Australia's native wildlife with the Australian Bush Buddies
Meet the Australian Bush Buddies, wildlife experts and demonstrators that teach visitors, schools, corporate groups and others more about Australia's native wildlife, including crocodiles, snakes, lizards, frogs, turtles, possums, and more. Touch the soft fur of a possum, feel the heartbeat of a snake and learn more about the rare and endangered Mahogany Glider.
RETAIL
Harbour Town Gold Coast unveils major expansion plans
Australia's largest Outlet Shopping Centre, Harbour Town Gold Coast, has recently announced an imminent $20 million expansion. The Centre's footprint will increase by 3,500m2 to include an additional mall featuring a new collection of premium outlet fashion brands, plus significant Centre upgrades and a refreshed alfresco dining precinct. With stage one (a new 400 space car park) already underway and due for completion before Christmas, stage two works will commence shortly. These works will add a brand new retail precinct and upgrades to the northern end of the Centre, including the addition of up to 25 new retailers, furthering the Centre's already diverse portfolio of outlet and specialty stores. This stage of the project is expected to be complete by mid-2016. Stage three works will follow shortly after, delivering a redesigned dining precinct featuring an enhanced range of quality cafes and restaurants.
ACCOMMODATION
Mantra Group to manage Towers of Chevron Renaissance
Already the most dominant hotel operator on the Gold Coast, Mantra Group is set to operate Australia's largest apartment hotel situated in the heart of Surfers Paradise. Mantra Group has purchased the Towers of Chevron Renaissance management rights, which consists of 711 apartments across three towers reaching between 35 to 50 levels in height. The property has rebranded as Mantra Towers of Chevron Surfers Paradise and will bring the number of Mantra branded properties to 12 on the Gold Coast. Mantra Group now operates 21 properties on the Gold Coast across its Peppers, Mantra and BreakFree brands making it the largest hotel operator in the region. Accommodation options range from One, Two and Three Bedroom Apartments through to Superior Sub-Penthouse Apartments accommodating up to seven people. Each apartment enjoys scenic views ranging from the Pacific Ocean to the Nerang River and Gold Coast hinterland.
Update – Jupiters Hotel & Casino's $345 million transformation
Jupiters Gold Coast's $345 million transformation is an extremely significant milestone in the property's 30 year history and promises to enhance the Gold Coast's reputation as one of the world's top tourist destinations. To date, Jupiters Hotel & Casino has launched a new poolside experience, opened the doors to Kiyomi, a modern Japanese restaurant, and Cucina Vivo, Jupiter's first indoor-outdoor restaurant, as well as transformed the exterior, completed a soft refurbishment of the popular Marquee and installed new digital signage throughout the Pavilion Conference Centre. Over the coming months, Jupiters will continue to transform the property's almost 600 hotel rooms, continue construction on a new 300-plus indoor/outdoor restaurant and bar, complete the glass roof replacement and continue construction of the new six-star hotel tower containing luxurious suites. The transformation is expected to be completed in late 2017. Find out more here.
Gwinganna Lifestyle Retreat wins 2015 World Spa Awards
Gwinganna Lifestyle Retreat was awarded Best Wellness Spa Oceania and Australia at the inaugural 2015 World Spa Awards. Pre-eminent in their field, the lifestyle retreat has risen above the competition and was awarded for excellence in the spa industry. Set on over 200 hectares of Queensland hinterland, the multi award winning and Ecotourism Certified retreat offers a complete health and wellness destination for guests.
Gold Coast a winner at Queensland Awards for Excellence
Several Gold Coast hotels have been awarded for their achievements at the 2015 Queensland Hotel Association Awards for Excellence, held in Brisbane on 23 September 2015. We would like to congratulate Kiyomi at Jupiters Hotel & Casino (Best Prestige Restaurant, Best Employee – Food & Beverage), Cucina Vivo at Jupiters Hotel & Casino (Best Restaurant – Accommodation Hotel Division), Paradise Resort Gold Coast (Best Mid-Range Accommodation), Coolangatta Hotel (Responsible Serving – Alcohol), and RACV Royal Pines Resort (Best Functions Operation/Facility and Best Environmental Practice). These businesses will now progress to represent the Gold Coast and Queensland at the Australian Hotels Association National Awards for Excellence in 2016.
OTHER NEWS
Gold Coast Tourist Shuttle turns 20
Established in 1995, the Gold Coast Tourist Shuttle, operated by Surfside Buslines, has been transporting visitors around the spectacular sights of the Gold Coast for 20 years. The Shuttle fleet which has travelled more than 315,131 kilometres and sold more than 169,959 tickets in 2012/13, is synonymous with the Gold Coast region and has continued to grow in the face of mounting competition in all forms.
Extended market hours for Surfers Paradise Beachfront Markets
One of the largest Gold Coast markets, the Surfers Paradise Beachfront Markets, is now operating longer hours. The 120 market stalls are now open every Wednesday, Friday and Sunday evening from 3pm – 8pm.