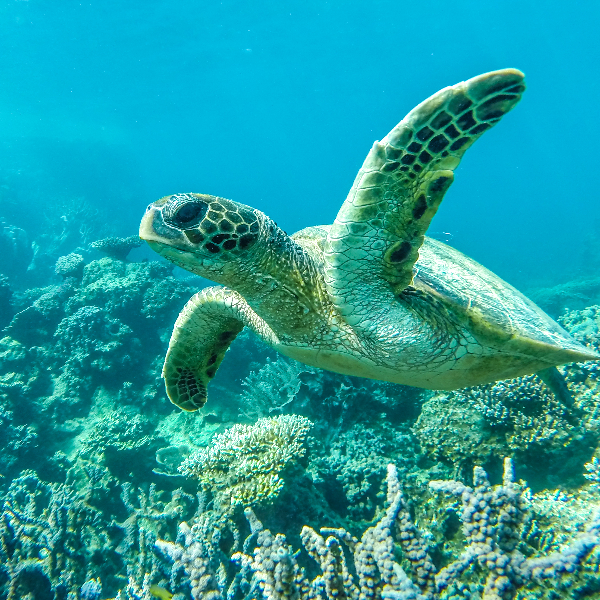 In this month's edition of This is WA, read about the all-star line-up announced for Hopman Cup 2016, the world's tallest pop-up water slide coming to Perth, a new art trail map for the Kimberley and new tours operating in Australia's South West. There's also all the latest news on WA tours, accommodation, food, wine and events.
WHAT'S HOT
Perth International to tee off in February 2016
Australia's richest golf tournament, the Perth International, will return to Lake Karrinyup Country Club from February 25 to 28, 2016. For the past three years the event was held in October, but it will now be staged on the back of international golfing events, with the aim of attracting a stronger player field. In the past, the tournament has seen some of the world's best golfers compete in WA, including Dustin Johnson, Victor Dubuisson, Charl Schwartzel, Jason Dufner and Geoff Ogilvy.
http://perthinternational.com/ 
Hopman Cup all-star line-up announced for 2016
Hopman Cup 2016 is shaping up to be one of the best in the event's 28 year history with teams from France and the Ukraine joining the line-up. Entertaining Frenchman Gael Monfils will team up with rising star Caroline Garcia, while Ukraine's top ranking male tennis player Alexandr Dolgopolov will join forces with world number 18 Elina Svitolina to represent their country. Teams already announced are Great Britain featuring Heather Watson and world number three Andy Murray, and Australia Gold with retiring Lleyton Hewitt and Perth's own Casey Dellacqua.
http://hopmancup.com/ 
World's tallest waterslide is coming to Perth
Xscape Waterpark - Australia's first ever pop-up waterpark will open at Belmont Racecourse this November. The main attraction will be the world's tallest waterslide, a twin-lane, 23 metre-high slide, which is 110 metres long and 13-storeys high. The waterpark will also feature other slides, rides, and activities and will operate until April 2016.
http://www.xscapeatthecity.com.au/ 
COMO The Treasury rated second best new hotel in the world
Perth's newest luxury hotel, COMO The Treasury, has been rated the second best new hotel in the world by international publication, Billionaire.com. Set to open on October 15, the hotel is housed in 140-year-old heritage state buildings located on the corner of St Georges Terrace and Barrack Street. The hotel comprises 48 rooms and suites, two restaurants, a bar, the brand's signature wellness centre of COMO Shambhala Urban Escape, as well as a gym and a 20 metre indoor pool.
http://www.comohotels.com/thetreasury/treasury-como-perth 
Perth included in the 100 most incredible cities in the world
Known for its wonderful weather and beautiful beaches, Perth featured in International Traveller's 100 Most Incredible Cities in the World feature. Perth has come of age in the past few years, with the emergence of new small bars and restaurants, new hotels, the opening of internationally renowned fashion brand outlets and the new Perth Arena. Perth's future is bright with the Elizabeth Quay project well underway, adding a fabulous new precinct to Perth's waterfront and the construction of a new stadium.
http://www.internationaltravellermag.com/46-perth-worlds-most-incredible-cities/ 

LIFESTYLE AND CULTURE
Get your motor running!
Western Australian motorsport fans will be treated to live V8 Supercar action for at least the next three years. Tourism WA has signed an agreement with V8 Supercars and the WA Sporting Car Club, locking in the The Perth Super Sprint at Barbagallo Raceway until 2018. The Perth Super Sprint is the State's largest motorsport event, attracting superstars of the sport such as Craig Lowndes, Mark Winterbottom and WA's own Garth Tander.
http://www.v8supercars.com.au/events/sa-nt-tas-and-wa/ubet-perth-supersprint 
New art trail map for the Kimberley
Desert River Sea has created The Kimberley Aboriginal Art Trail Map to support art centres in the North West region. The map is a comprehensive resource featuring twelve Aboriginal Art and Women's Centres across the Kimberley. The map also encourages visitors from outside the region to meet locals and experience the origins, value and significance of art in the Kimberley. The art map is available in hard copy, and a downloadable PDF is available online. Visitors can also access the art map at art and visitor centres located throughout the Kimberley.
http://desertriversea.com.au/download/drs-art-trail-map.pdf?v=2  
Jack Rabbit Slims is music to our ears
Perth music lovers are now able to enjoy a range of different acts at Northbridge's new live music venue, Jack Rabbit Slims. Run by local creative collective Pilerats, Jack Rabbit Slims has already secured big names from interstate and overseas and will also feature the work of emerging local artists. The venue offers a range of different music from cabaret to rock, live music and DJs. Named after the 50s style diner in Pulp Fiction, the venue can hold 450 people and is open until late on Friday and Saturday nights.
https://www.facebook.com/jackrabbitslimsperth 
Cathedral Square transforms into hospitality hub
A $700 million redevelopment of Perth's Cathedral Square has been unveiled. Hotel and hospitality options are now open in the historic precinct at the corner of Barrack Street and St Georges Terrace. Visit the Cathedral Square website for more information on the development.
http://www.cathedralsquare.com.au/ 

FOOD AND WINE
Matt Moran headlines Entwined in the Valley Degustation Dinner
Celebrity chef, Matt Moran is headlining this year's Entwined in the Valley seven-course Degustation Dinner, to be held at Mandoon Estate on Sunday, November 15. The evening will mark the Swan Valley's ongoing commitment to higher welfare farming practices, with the menu showcasing fresh and humane local produce. Hosted by the City of Swan and MC'd by popular TV personality Anna Gare, the event will also feature wine buff extraordinaire Ray Jordan as sommelier for the evening. Entwined in the Valley presents a long weekend packed with activities showcasing wine, beer, food, art, music, entertainment, fashion and culture over three fun-filled days. Tickets available through Ticketek.
http://www.swanvalley.com.au/Lists/Events/Swan_Valley/Entwined_in_the_Valley 
Margaret River Gourmet Escape announces new events
This year's Margaret River Gourmet Escape promises to be the biggest and most diverse yet, thanks to the addition of fabulous new events to the program. Brothl & Fervor at Cullen Wines will see Joost Bakker and Matt Stone join forces once more to bring Melbourne's Brothl back to life in collaboration with Paul Iskov of Fervor. Chefs will use food waste from other events to create a waste-free dinner. Boranup Forest will set the scene for pop-up restaurant Fervor, for a truly unique dinner. Festival goers are invited to enjoy a long lunch amongst the wine barrels at Devil's Lair, prepared by Lamont's with matched wines. A luxurious long lunch by acclaimed chefs, Vladimir Mukhin and George Cooper will also be held at Margaret River's Secret Garden.
http://www.gourmetescape.com.au/ 
Gnarabup's White Elephant Beach Café is now open all year round
The White Elephant Beach Café has re-opened with a new indoor area, allowing it to remain open all year round. The Margaret River beachside cafe, with its magnificent view over Gnarabup Bay, is open until mid-afternoon seven days per week for coffee, breakfast and lunch. Featuring fresh local produce, the new rolling menu offers a range of healthy beachside dishes as well as some heartier options.
http://www.whiteelephantcafe.com.au/ 
Strange Company is Freo's newest small bar
Fremantle's newest addition to the small bar scene has only been open since mid-August, but has already made quite an impression, attracting a loyal following of regulars and rave reviews. Strange Company offers an extensive selection of local and international beer, cider, wine (even some on tap) and cocktails matched with a mouth-watering share style tapas menu. A wonderfully welcoming atmosphere has been created with a cosy blend of traditional and trendy design features.  
http://strangecompany.com.au/ 
The Shorehouse opens in Swanbourne
Overlooking Swanbourne Beach, The Shorehouse is the latest restaurant to open in Perth.  With a commitment to sourcing the very best WA has on offer, head chef Oliver Gould's Modern Australian menu is a mouth-watering combination of Mediterranean influenced food, paired with seasonal produce – perfect for a fresh and healthy breakfast, a long lunch on the deck or dinner with friends.  An extensive selection of wines, beers and cocktails complements the menu with casual, attentive service.
http://www.shorehouse.com.au/#shorehousewa 
The Caribbean comes to Leederville
Established watering hole Leederville Hotel has re-opened as The Blue Flamingo. This fresh new space is inspired by an idyllic combination of California, Cuba, the Caribbean and hints of South America. It is sure to be a summer favourite.
https://www.facebook.com/TheBlueFlamingoLeederville?fref=ts 

TOURS, ATTRACTIONS AND ACCOMMODATION
Kimberley cruise updates for 2016
If you're thinking about adding a Kimberley cruise to your 2016 agenda, True North's selection of choices has never been better. The Kimberley Ultimate (13 nights) remains the flagship option, while those pressed for time will enjoy the Kimberley Snapshot (7 nights). If fishing is in the blood, a Kimberley Barra Bonanza (7 nights) is also available. The spectacular Kimberley Waterfalls (10 nights) allows guests to experience the emotive beauty that accompanies the end of the monsoon. Witness the Kimberley's renowned summer storms and spectacular light shows, while visiting thundering waterfalls and swollen billabongs. For more information on True North's 2016 cruises, speak to a travel representative or adventure partner at North Star Cruises.
www.northstarcruises.com.au 
Rockingham welcomes new hotel
Opened in August 2015, the brand new seven storey Quest Rockingham features 96 fully self-contained studio and one and two bedroom apartments, all superbly finished to the latest standards. Ideally located to provide a relaxing and enjoyable accommodation experience, the hotel is located only 300 metres from Rockingham Beach, with north facing apartments having ocean views, and 200 metres from the vibrant beachside shopping strip. The seaside town of Rockingham is one of the few places in the world where visitors can swim with dolphins, and is a 40 minute drive south of Perth city.
http://www.questapartments.com.au/Accommodation/480/Australia/Perth_Suburbs/Quest_Rockingham/Welcome.aspx 
Selection of tours increase for the South West
Margaret River company, Surf N' Dirt Adventure Tours offers a range of small group tours from surfing, mountain biking and kayaking to visiting wineries, breweries and gourmet food producers. Sneak up on Meelup Bay's marine life aboard a kayak tour with Yellow Fin Tours. State-of-the-art kayaks are pedal powered, which leaves your hands free to go fishing or take photos!
http://www.surfndirtadventuretours.com.au/ 
www.yellowfintours.com.au 
New whale watching and eco tour operator in Geographe Bay
Geographe Maritime Charters offer several options for cruising experiences depending on seasonality. Whale watching tours are offered during winter; eco tours during summer. Cruises visit Port Geographe, Busselton, Broadwater, Dunsborough and Bunker Bay.
http://geographemaritime.com.au/ 

FEATURE
WA's marine life is making an almighty splash this spring!
Spring has well and truly sprung in Western Australia with a myriad of marine life making an almighty splash along the coast.
The annual whale migration along WA's coastline is the largest in the world, with tens of thousands of humpbacks, as well as southern right and even rare blue whales making their way up and down the WA coastline between May and December. Whales head south during spring and can be sighted in Perth and Geographe Bay between September and December. Humpback whales can grow up 18 metres long and are considered the most acrobatic of the species, often putting on a show of breaching, tail slapping and spy-hopping to the delight of spectators viewing them from coastal vantage points or aboard whale watching charters.
Dolphins can be sighted along the entire 12,500-kilometre length of WA's coastline all year round, however, as the weather warms up in the southern part of the State, you can get in the water and swim alongside them in Rockingham or Bunbury.
Spring also heralds the start of ferry rides across Shoalwater Bay to Penguin Island, where visitors can see a wealth of marine creatures and wildlife, including WA's largest colony of fairy penguins, dolphins, sea lions, stingrays, pelicans, king's skinks and sea birds.
Further south, Woody Island in the Recherche Archipelago off the coast of Esperance is also a great place to spot fairy penguins. Islands and waters of the archipelago are also home to dolphins, white-breasted sea eagles, Australian sea lions, Cape Barren geese, cormorants, whales and New Zealand fur seals.
North of Perth, the Coral Coast and North West also offer excellent opportunities to get up close to marine life during spring. See sea lions in the Jurien Bay Marine Park and at the Abrolhos Islands, dolphins, rays and dugongs in the Shark Bay Marine Park, swim with massive manta rays in Coral Bay.
As spring comes to an end, green, loggerhead and hawksbill turtles begin nesting at beaches in Shark Bay and Ningaloo Marine Parks and further north along the Pilbara coast in the North West. Tiny turtle hatchlings will venture from their nests in late summer.
http://www.experienceperth.com/things-to-see-and-do/nature-and-wildlife/natures-calendar 

EVENTS
OCTOBER
2015 Yalgoo Emu Cup
October 10, 2015
Yalgoo, Australia's Golden Outback
The Yalgoo Emu Cup & Goo Fest features emu-themed races, activities and competitions.  The program incorporates novelty emu costume races, small sculpture competitions and a Goo Fest concert. There will also be various live music, art activities and fireworks to conclude the evening.
www.yalgoo.wa.gov.au/2014-goo-fest-emu-cup.aspx 
Cape to Cape MTB
October 22-25, 2015
Augusta, Australia's South West
Cape to Cape MTB is a four day mountain bike race through the Margaret River region, set to an iconic backdrop of world famous surf beaches, private farmlands, wineries, rocky outcrops and national forest. Each year a large number of national and international elite mountain bike riders descend on WA's South West specifically for the Cape to Cape MTB. The mix of riding trails from world famous beaches to rock paths through the pines forest make the Cape to Cape one of the most popular and well recognised endurance stage races in Australia.
www.capetocapemtb.com  
Kickstarters Gascoyne Dash
October 23-25, 2015
Carnarvon, Australia's Coral Coast
Featuring extreme off-road racing machines such as buggies, 4WDs, bikes and quads, the 520km event provides a challenge for even the toughest competitors. The event continues to grow every year and in 2012 it won the Gold Award in the Festivals and Events category at the Perth Airport WA Tourism Awards. The Kickstarters Gascoyne Dash received the award for bringing economic benefits to the local community, attracting visitors to the region, generating media exposure and promoting the destination. 
www.gasdash.com 
NOVEMBER
Act-Belong-Commit Augusta Adventure Fest
November 7, 2015
Augusta, Australia's South West
There's something on offer for everyone at Act-Belong-Commit Augusta Adventure Fest. Competitors can choose from three different events for adventurers of all ages, and four different off-road disciplines including ocean swimming and kayaking, trail running and mountain biking. Recognised as the world's biggest adventure race - a multi-race, multi-adventure weekend with something for everyone, taking place amidst the rugged landscapes of the South West.
www.rapidascent.com.au/augustaadventurefest 
SunSmart IRONMAN 70.3 Mandurah - Australian Pro Championships
November 8, 2015
Mandurah, Experience Perth
Debuting in October 2012, SunSmart IRONMAN 70.3 Mandurah arrives as the Australian Professional Championship, giving enhanced prize money and qualifying opportunities to some of the best professional triathletes in Australia and from around the world. With a swim course incorporating the sheltered harbour of Mandurah, competitors look set for fast times from start to finish on the two lap bike course, and a run course showcasing the best Mandurah has to offer.
www.ironman.com  
Margaret River Gourmet Escape
November 20-22, 2015
Margaret River, Australia's South West
The 'Godfather of modern cooking' Marco Pierre White will be the international headline chef at Margaret River Gourmet Escape (MRGE) 2015. Marco will take part in the three-day culinary extravaganza, with a full program of events hosted by more than 40 of the world's leading food and wine personalities showcasing the best of WA and the Margaret River region from November 20 to 22. Exciting new experiences on this year's program include a dinner on the Busselton Jerry with Rick Stein; The Godfather Dinner at Vasse Felix with Marco Pierre White; Stokehouse Restaurant setting sail on the Kimberley Quest II luxury cruiser; events specifically for beer lovers; a seafood discovery tour in Augusta; and a didgeridoo cave experience with bush barbecue dinner hosted by local Wadandi man, Josh Whiteland.
www.gourmetescape.com.au    
DECEMBER
Redbull Lighthouse to Leighton
December 5, 2015
Rottnest and Leighton, Experience Perth
The Redbull Lighthouse to Leighton is the kite surfing event of the year. Starting a Phillip Point Rottnest, off the coast of Perth, the longest race of its kind in Australia has competitors racing across the Indian Ocean and the Gage Roads channel and finishing at Leighton Beach, North Fremantle. The event is a unique opportunity for amateur and professional kiters alike to compete against one another for the race title, trophy and prize money.
www.redbull.com/au/en/events 
SunSmart IRONMAN Western Australia Triathlon
December 6, 2015
Busselton, Australia's South West
Competitors undertake a challenging 3.8 kilometre swim, 180 kilometre bike ride and a 42.2 kilometre run throughout the beautiful town of Busselton.
www.ironman.com/triathlon/events 
Manjimup Cherry Harmony Festival
December 12, 2015
Manjimup, Australia's South West
The Manjimup Cherry Harmony Festival is a celebration of the cultural diversity of Manjimup, highlighting and promoting the horticultural products that are grown (particularly cherries) and the value they add to the region. The festival attracts visitors from around the State and is held during the optimum cherry season in December.
www.cherryfestival.com.au