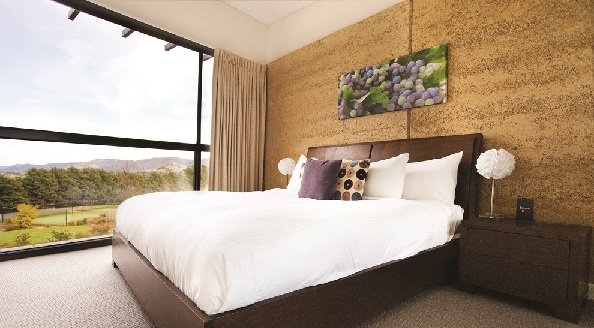 So, you've finally decided to give your home a complete makeover. But the question is, are you ready for all the work and pressure that come with a renovation project?
There are many things that can cause stress during a remodel. From cleaning to moving your possessions to handling the budget, it can be too much for one person to manage alone. While it's a great idea to revamp your home, any major change can be quite stressful.
With several upheavals to deal with during your renovation, here are some practical tips that will help you go through the process with ease.
Preparing well has always been the secret behind every successful renovation project. By anticipating all the things that will need to be done and carefully outlining each task and what it needs, you get to equip yourself with the tools and resources to address any setbacks that may emerge along the way.
To create an efficient plan, these are the steps you need to keep in mind:
The first thing you need to think about when planning a renovation is your budget. Expense-related concerns can be especially stressful for homeowners getting ready for a renovation.
How much are you willing to spend in remodeling your home? This will help you determine whether your budget is tight or you have enough to get the home makeover that you want done. You have to account for all possible hurdles and make sure you have a contingency fund in case something goes wrong.
Now, it's time to gather some ideas regarding how you want your home to look. Do this by gathering some photos from magazines or articles online that reflect both the structural and ornamental elements that you want. You can even create a mood board that contains pretty much anything that you want for your home renovation.
After gathering ideas, you need to refine them into actual elements that you really want to integrate during the remodel. This is essentially the scope of work that you'll show to your builder. At this time, you'll be tweaking some of the things you want to focus on — key priorities like light, space, storage, and ROI.
Having a plan means you can get everything done in a way that it should, and within the timeframe that you've set. Moreover, you get a better idea of how long the project will take to make sure that your budget will cover it and you can book time off work.
Chances are, you may already have a team in mind who will be responsible for your renovation project. At this point, it's important that you work with professionals who are experts on the scope of work you specified. To compare, contact a few builders and relay to them your plans to get a number of itemized quotes.
Before choosing a builder, here is a list of things you should consider:


Previous experience in working on projects similar to yours

Solid portfolio showcasing previous work

Customer references

Registration and license

Direct employees or subcontracting
Often, what causes stress levels to rise during a renovation project is the disruption within the home. If you feel like this may cause you problems, then you should think about moving out of your home as well as removing some or all of your belongings while the work is ongoing.
For the meantime, you can choose to stay with another family member or rent a house or apartment nearby so that you can easily check on the project. It's easier for you to maintain your daily routine if you leave the area that's still under renovation. Most importantly, builders can work faster if you clear out the area and place your belongings in a storage facility.
Contact a moving service in advance to book a unit and start sorting through your items that might get in the way during the project, such as chairs and couches. The company will then take care of removing and storing furniture and other things, which will give you peace of mind that everything will be handled with care and protected throughout the renovation.
The emptier you can make your home, the better it is for you, the builder, and the safety of your items.
To truly enjoy the fruits of your renovation project, bear in mind the three practical tips above. There are many unknowns when it comes to major home improvement. But by planning ahead, hiring professionals, and clearing out your home, you have a better shot at getting the exact results you want.
AUTHOR BIO
Robert Wise, Sales Administration Manager at Nuss Removals, has been a respected figure in the removals industry for over 20 years. His attention to detail and the ability to truly understand the needs of the customer have ensured the successful relocation of thousands of satisfied individuals and families. For moving and storage across Australia and around the world, Robert's wealth of experience ensures his customers are in safe hands.