Written by

News Feature Team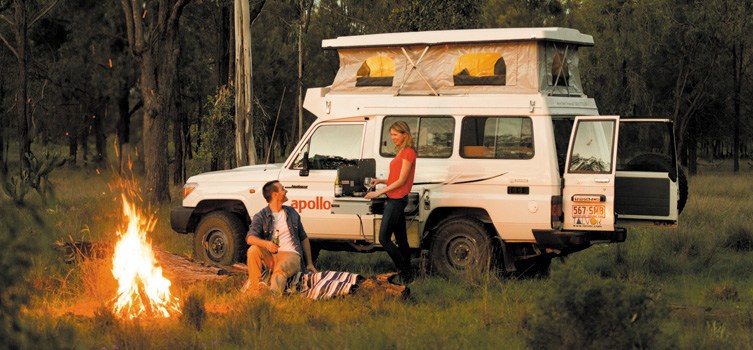 Like many people, you probably daydream about taking a holiday while going through the same routine day after day. One thing may be holding you back from fulfilling those dreams: your budget. Holidays can be expensive, especially for those on a budget. There are a few things you can do to make your holiday a little more budget-friendly, though. Here are some tips for planning your holiday while staying within your budget.
Look for Discounts
There are many holiday discounts offered on a regular basis, especially during the off-season when fewer consumers are taking holidays. If you can take advantage of one of these deals, you can save a good amount of money.
Save on Fuel
If you're self-driving across Australia, your biggest cost is likely to be fuel. Fortunately, there are a few different ways you can save on fuel. First, try to avoid buying fuel on the weekends and on public holidays. Fuel tends to increase in price on those days since more people are traveling.
Second, look for fuel discounts from supermarkets. Some stores offer their customers a discount on fuel if they purchase a certain amount of money. While it may only be a few cents per litre, that can add up, especially if you're taking a couple of weeks for your holiday.
Before you leave, make certain the tyres on your vehicle are inflated correctly and take a moment to plan your route. While a holiday by car gives you the chance to have a flexible travel plan and take detours to see things that interest you, you should also have a basic route planned out that isn't meandering and doesn't backtrack unless you have a specific reason to do so.
Hire an Affordable Campervan
One of the best ways to see Australia is to look for a cheap campervan hire opportunity. You can drive yourself around the country, seeing what sights you want to see and setting up camp at night. This is a great way to save on the cost of lodging since all you have to pay is the campground fee, if there is any. These fees will be much less than you'd pay for a hotel room, plus you won't have to worry about paying for parking. Hiring a campervan also means you don't have to put your own vehicle through the wear and tear that a long driving holiday can put on it.
Budgeting for Meals
Another major cost that you'll incur on your driving holiday is food. Eating at restaurants and fast-food places for breakfast, lunch, and dinner can quickly deplete your budget. However, if you're driving a campervan, you can use the vehicle's stove and microwave to cook your own meals. If you purchase groceries from one of the supermarkets that offer discounts on fuel, you can save on both your meals and gas. Campervans, even the smallest models, generally have a little refrigerator and freezer in them, too, so your purchased food will stay good for your entire trip.