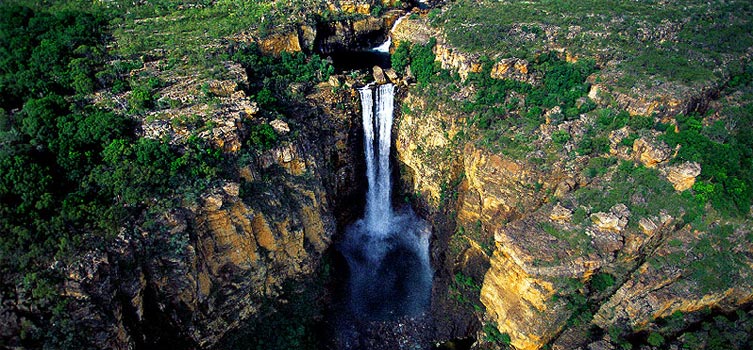 More than 30 of China's Aussie Specialist travel agents will visit the Red Centre over the next five days to get a taste of what the region has to offer their customers.
"The 34 Chinese travel agents will visit Alice Springs, Kings Canyon and the iconic Uluru during their Central Australian trip, getting a first-hand look at the region's stunning attractions," Chief Minister Adam Giles said.
"The travel agents will take a nocturnal tour at the Desert Park, experience hot-air ballooning over Central Australia, observe long-distance education at the School of the Air and get up close and personal with local wildlife at the Alice Springs Reptile Centre.
"They'll also have a chance to visit the Royal Flying Doctor Service tourist attraction including their brand new hologram, experience the Rim Walk at Kings Canyon and discover the beauty of Uluru and Kata-Tjuta at sunset and sunrise.
"They'll leave with a real sense of the beauty of Central Australia which will help them sell more NT holidays to Chinese visitors."
The Central Australian trip is a follow-up to Tourism Australia's 'Corroboree Greater China' trade event which took place on Hamilton Island in Queensland last week.
The event is one of the largest annual international trade events staged in Australia, attracting 400 delegates.
Prior to the event, 19 Chinese travel agents also visited the Top End taking in the sights and experiences available in Darwin, Kakadu, Katherine and Litchfield.
"China is an important emerging market for Territory Tourism. Chinese travellers are recognised as big-spenders and present a lucrative opportunity for local tourism operators and business," Mr Giles said.
"The Government is keen to increase the Territory's share of this growing market and has set an ambitious target of doubling our current number of Chinese visitors from 15,000 to 30000 by 2020.
"To help achieve this goal, we allocated $800 000 in Budget 2015 towards a new strategy aimed at capitalising on more relaxed Chinese travel laws and the rapid transition within Greater China to embrace digital platforms and applications."