Written by

Adam Giles Chief Minister of the Northern Territory, Minister for Tourism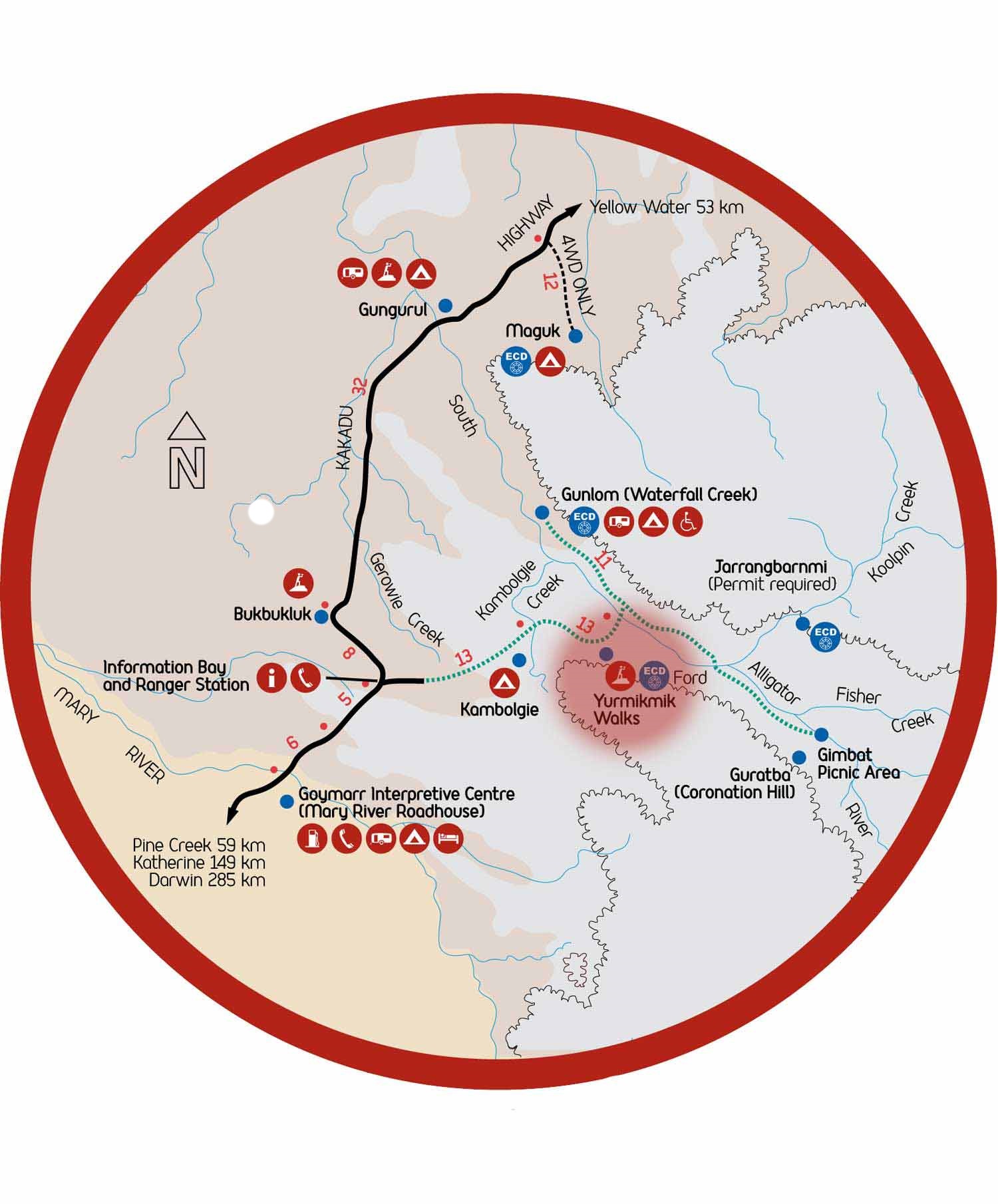 Darwin 10 May 2015. The Territory Government has launched a new Kakadu advertising blitz to celebrate the start of the Top End dry season and funding for a new all-season access road to a much-loved section of the Park.
"The message of this new advertising campaign is that Kakadu is a must-do Australian holiday," Chief Minister Adam Giles said.
"The campaign runs for a month from tomorrow and is aimed at breaking down barriers about access to the Park which is, without doubt, a jewel in the Territory's tourism crown.
"We want the Park to get the visitor numbers its natural beauty deserves and that means letting potential tourists know what's on offer and how to get there.
"Approximately 190 000 visitors went to Kakadu in 2014 after interstate visitation took a big hit under the former Government in 2010. We have been working hard to turn that around with increased marketing and improved access."
Mr Giles launched the campaign at Kambolgie Creek Crossing on Gimbat Road which has just been announced as the site for a key upgrade.
"This $3 million crossing upgrade will have huge benefits for local tourism, making the crossing flood resistant in the wet season and providing easy access to various attractions including Yurmikmik Walking Trails," Mr Giles said.
"The crossing washes out most wet seasons and has long been listed as a priority tourist road project for Kakadu. Parks should be for the people and we want to open up access year-round."
"Design work on the crossing upgrade is expected to start mid-year with the construction tender expected to be advertised later in the year. The project is scheduled for completion in a year, weather permitting.
"It's among a range of strategic visitor roads funded as part of Budget 2015 including the Litchfield Park Road and the Mereenie Inner Loop.
"The upgrade will expand the waterholes available for visitors to use year-round and make it easier to move around the Park. The projected annual tourism economic benefit of year-round access to this area is estimated at $8.8 million."
The campaign will see a dedicated microsite (www.kakadu.travelnt.com) which will show videos, regional maps, itineraries, and activities you can do in Kakadu.  It will also involve digital advertising, dedicated Youtube Kakadu commercials and social media promotion with a Facebook competition to win a trip to Kakadu.
"A key focus of the campaign is to highlight Darwin and Katherine as gateways to Kakadu and to encourage visitors to extend their holiday to other parts of the Top End," Mr Giles said.
As part of the campaign, Tourism NT will partner with Territory Discoveries, helloworld and Virgin Australia to promote holiday packages to the Top End.
"The self-drive sector is a growing market for the Territory and this campaign will specifically target these potential visitors with a Kakadu feature in the May edition of the quarterly ARB 4x4 Action magazine, which is distributed to more than 300,000 ARB subscribers around Australia," Mr Giles said.
As part of the Kakadu push, Tourism NT also recently secured a reverse cover of the April edition of the hugely popular Australian Traveller magazine as well as 24 pages of content solely focused on Kakadu.
"As part of the campaign, Tourism NT's consumer Instagram account (@AusoutbackNT) will be taken over for the first time by well-known and respected Territory photographer, Paul Arnold," Mr Giles said.
"For the first week of the campaign, @AusoutbackNT's 80,000 followers on Instagram will be flooded with Paul's incredible photos of Kakadu as well as his personal tips for what to see and do and of course where to capture the best pictures."


To view the new digital commercial go to: https://www.youtube.com/watch?v=DO7rYeC94vs