Written by

Lauren Crawley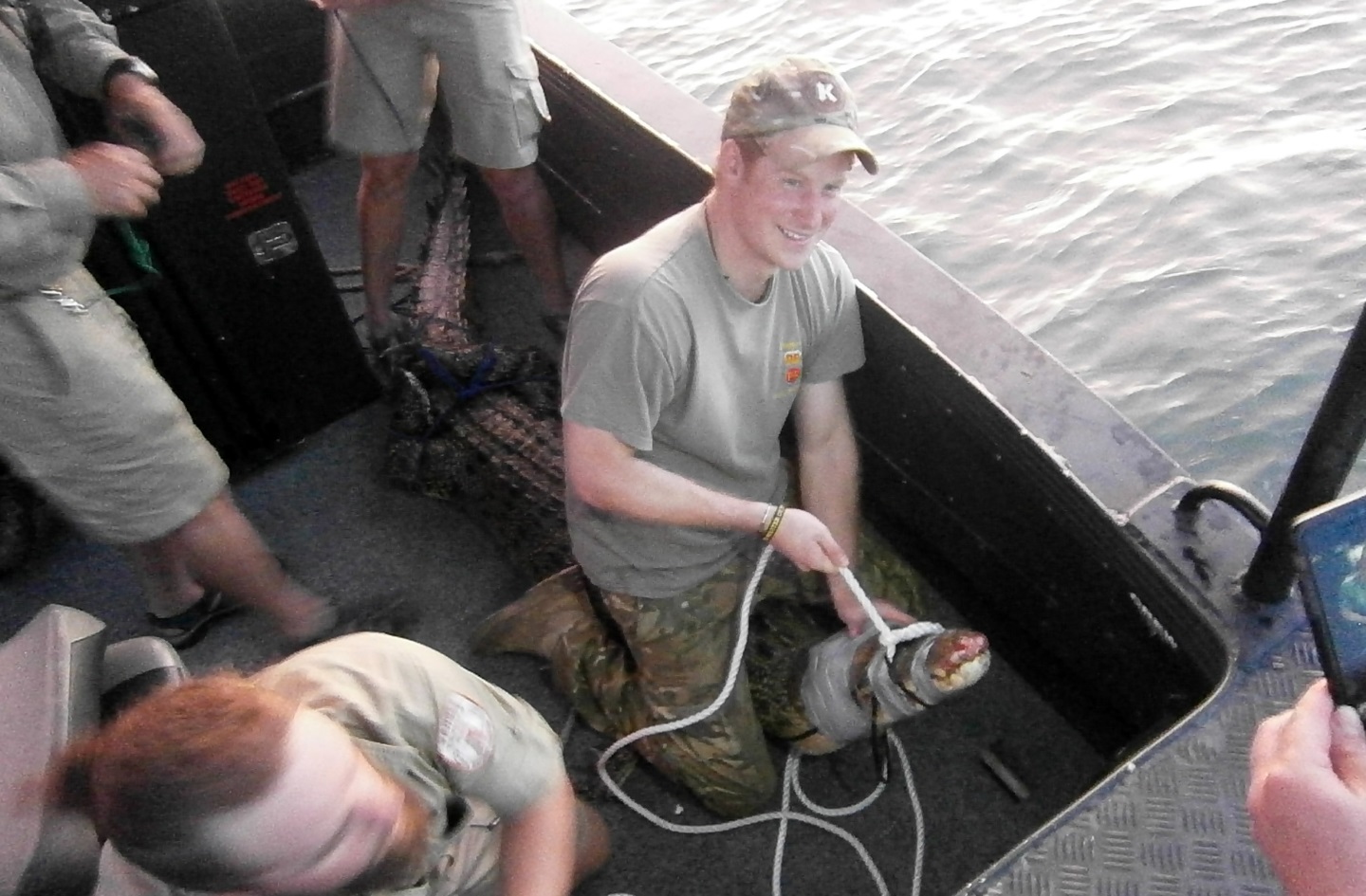 When Harry met Snappy
16 May 2015
No visit to the Northern Territory is complete without a crocodile experience, and a recent Royal visitor to the Top End was given the experience of a lifetime.
Minister for Parks and Wildlife Bess Price said she was thrilled Prince Harry had found time in his busy schedule to assist the Crocodile Management Team in the removal of a large crocodile.
"Territory rangers are the best in the world in crocodile management and it is a true reflection of their excellent reputation that they were trusted to give Prince Harry such a hands-on experience," Mrs Price said.
"Prince Harry went out on the croc boat and helped our rangers remove a 3.1 m saltwater crocodile from a trap in Darwin Harbour," Mrs Price said.
"This top secret mission is sure to leave a unique lasting impression of the Territory with Prince Harry."
Senior Wildlife Ranger for the Crocodile Management Team, Tommy Nichols, said Prince Harry showed a keen interest in the roles of the rangers. 
"He seemed to have a great time and was relaxed and obviously has a great sense of humour," Mr Nichols said.
"Prince Harry managed to speak to all members of the crocodile team during the time he spent with us and he appeared to be a nice bloke.
"It was the first time any of us had met a member of the Royal Family and we were all very excited."
Wildlife Ranger Erin Britton said Prince Harry had no issues getting hands-on with the large crocodile.
"He'd make a great croc catcher. He responded to directions when catching the croc, helped pull it into the boat, and did a great job," Mrs Britton said.
"I wasn't sure what to expect at first because you don't meet royalty every day, but I found him very approachable and easy to chat with. I thought Harry came across as self-confident but humble.
"There's no doubt he enjoyed the experience, taking plenty of photos with a huge smile. He was very appreciative to the croc team for the opportunity to do something a bit different. He's a real sweetie.
"I was a little nervous at first when I was getting the snout rope on the croc, because Harry was observing so closely, but he was so easy going that I relaxed pretty quickly. It was a great experience."