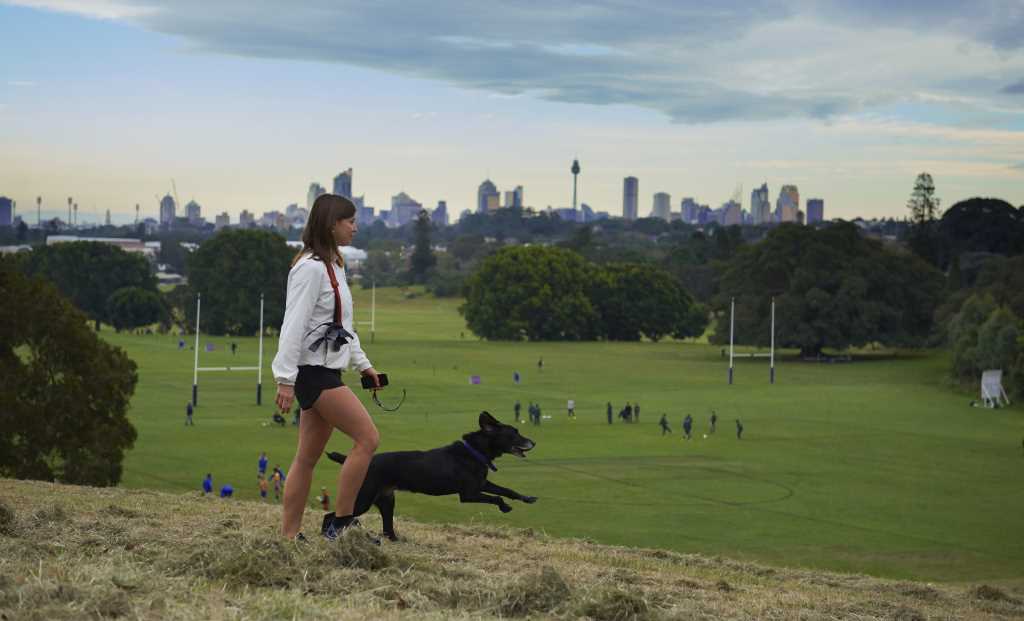 Holidays are all about spending time with family and, as pet owners know, that includes four legged family members too. Sydney and NSW are blessed with a wide range of accommodation, leisure activity and dining options where pets are most certainly welcome. 
Destination NSW CEO Sandra Chipchase says, "Pets are an integral part of many families and we know that having them along for the holiday journey is an important factor when deciding where to vacation. With so many families choosing to travel with their four legged friends, more and more amazing destinations across NSW are offering stellar pet-friendly experiences.
"From beachside getaways with designated leash-free areas, and great accommodation choices including hotels and caravan parks, travelling with a furry or feathered companion has never been easier. Pet-friendly travel in NSW is an outstanding experience, with everything from custom food menus for dogs and cats, animal minding services and pet pamper packages!"
Consider exploring Destination NSW's selection of great pet-friendly holiday spots.
Five-Paw Accommodation – pet-friendly hotels and caravan parks
Sydney
The Hughenden, Woollahra – A boutique hotel that is about as pet-friendly as they come. Close to the heart of Sydney's CBD, The Hughenden offers a large range of rooms suitable for pets including accommodation options with large living spaces to spread out, as well as the option of a private courtyard for selected rooms. You can also bring your pet with you to dine at the hotel cafe and in-house restaurant. Paw-riffic!
The Langham, Darling Harbour- If you really want to spoil yourself and your four-legged friend you can't get much better than this luxurious five-star hotel. Taking pet-friendly accommodation to a new level, The Langham offers pet-sitting so owners can take some time-out and enjoy the various hotel services such as the luxurious spa, as well as a pet turn-down service (complete with treat) 
NSW
Active Holidays BIG4 (25 parks across NSW) – With parks in some of NSW's most popular family and holiday locations, including the Hunter Valley and Port Macquarie, BIG4 is an easy choice for families who want to getaway with their pets without having to compromise where they holiday. BIG4 has pet-friendly locations across the state, offering a variety of accommodation options to suit all tastes, pet-needs and budgets from poolside villas to budget cabins and a number of caravan and camping sites. BIG4 continues to be a popular choice for pet-loving travellers
Off the Leash – beaches, parklands and dining options for owners and their pets to enjoy
Sydney
Centennial Parklands, Sydney – One of the state's most picturesque collections of parks, Centennial Parklands is a short walk or drive from many of Sydney city's pet-friendly hotels. Give your pet the opportunity to burn off some energy in the vast space of Centennial Parklands, jog around the park, walk through the formal gardens and make use of the huge recreational space available with many on and off-leash areas
Pet-friendly beaches in Sydney - Treat your pet with a trip to Sirius Cove in Mosman on Sydney's Northern Beaches where you can walk your four-legged friend around the harbour beach and swim in the bay, renowned for its gentle and shallow waters. Or head south of the city to Kurnell's off-leash Silver Beach and let your dog splash around in the water or play on the sand while you enjoy prime views across Sydney
Café Bones, Leichhardt – If you're brining your pets on holiday to Sydney you can't miss out on a trip to Café Bones. An institution among city canines, Cafe Bones is destination dining for pets. Next to the off-leash Hawthorne Canal Reserve, treat your furry friend to a Pupaccino and maybe some of Cafe Bones' own dog biscuits. Bone Appétit!
NSW
Pet-friendly beaches along the South Coast – The NSW South Coast has created a variety of pet-friendly public spaces, including beaches, off-leash areas, parklands and cafes, for animals and animal lovers to enjoy. Between 4pm and 8pm daily, sections of Huskisson Beach, Bawley Point's Cormorant Beach, Culburra Beach, and their respective neighbouring foreshore reserves, include off-leash access. Callala Bay's Red Point Reserve and regions of Lake Conjola's waterfront also present ideal destinations to play a game of fetch or explore the shore with your pet. For leash-free fun at any time of the day, make your way to Shoalhaven Heads and make the most of the dedicated all-hours areas on Shoalhaven Heads Beach and River Road Reserve. While there, pull up for the night or weekend at Tall Timbers Caravan Park, a family-owned and operated park that offers accommodation to suit families who are travelling with pets
Estabar Café, Newcastle – A popular spot to sit back and relax with your pet at any time of the day. Whether you're starting the day off with breakfast after a walk at this sun-drenched cafe overlooking Newcastle Beach, or planning to pop in with your pooch for a Summer afternoon gelato, Estabar Café has the welcome mat out for pets. The Newcastle region also offers a range of pet-friendly accommodation options. Try Tantarra Bed & Breakfast, a 15-minute drive from Newscastle's CBD which has a selection of rooms that welcome pets
Bicentennial Gardens, Ballina – The Bicentennial Gardens are one of six off-leash locations in the Ballina Shire in far north NSW that offers pet owners the chance to bring their four legged family members while visiting the beautiful Ballina and Byron area. With plenty of open space to roam, the Gardens are a favourite with local pet-owners and visitors alike. For those wishing to make the most of their pet-friendly holiday to the Hinterland, the Ballina Beach Village is one of the most popular accommodation options where families and their furry friends can rest up.
To make sure your pet-friendly holiday experience is positive, here are a few tips to consider when planning your purr-fect family break:
When making a booking, always mention that you would like to bring your pet, even if the accommodation is openly pet-friendly
Make sure your pet's vaccinations and flea and worming treatments are up to date before setting off on your holiday
Take lots of breaks on your car journey so your pet can relieve themselves, stretch their legs and rehydrate
Check and observe the off-lead areas at your accommodation and the surrounding areas such as parks and beaches – as these can often change depending on the local council and other regulations
Although many pet-friendly holiday destinations provide beds and bowls, your pet may like the familiarity of having their own bed and bowls from home, so bring them just in case. Also, take more pet food than you think you'll need.