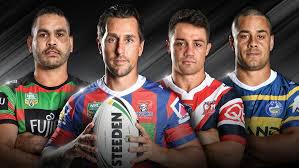 Online wagering through one or more of Australia's corporate bookmakers is highly entertaining and the bookies are astonishingly creative when it comes to attracting and retaining their clientele.
One of the primary ways the bookies do this is through free bets and bonuses.
Free bets and bonuses, along with being entertaining, help punters of all experience and ability levels gain some advantage in their efforts to have fun and be profitable. 
Free bets
and bonuses also remove at least some of the uncertainty that is built into every punt. Racing and sporting events are unpredictable; if they were not, the wagering industry would not exist.
We have discussed sign-up bonuses in other articles and they are of some value to punters looking to establish their first membership or to add another bookmaker. Multiple
bookmakers
memberships supply the opportunity to shop the odds for the best bargains, but they also make it possible to take advantage of the greatest number of free bets and bonuses on an ongoing basis.
Many of the free bets and bonuses you will encounter on the bookies' websites come and go according to the time of year. Many will also morph during a season as things develop.
As of mid to late April of 2018, you will see many free bets and bonuses geared toward the end of the thoroughbred racing season, the AFL and the NRL. There are frequently bonus offers for international sporting events as well, not only the Australian codes.
The following examples of some interesting free bets and bonuses come from the website of UBET, for informational purposes only and not as an endorsement of UBET.
NRL
and AFL Real Money Back from UBET are two bonus offers that go beyond the usual bonus bet offers. Punters who place a head-to-head bet on NRL matches can have their wager refunded up to $50 if the team the punter backs leads by eight points at any time, but subsequently loses the game. The offer is the same for AFL punts, with the exception that since Aussie Rules is much higher scoring than rugby league, the point margin is bumped to 15.
The key distinction to this offer is that the return is in actual cash to the punter's account, not simply bonus bets.
The main concept for punters wishing to take best advantage of the Real Money Back bonus is to match the size of the wager to the size of the refund.
Since the refund is capped at $50, a losing wager of $500 would still result in a $450 loss, but only if the team backed at some point during the game was ahead by 8 points in the case of the NRL and 15 points for AFL games.
A $50 wager, on the other hand, would break even if the other criteria were met.