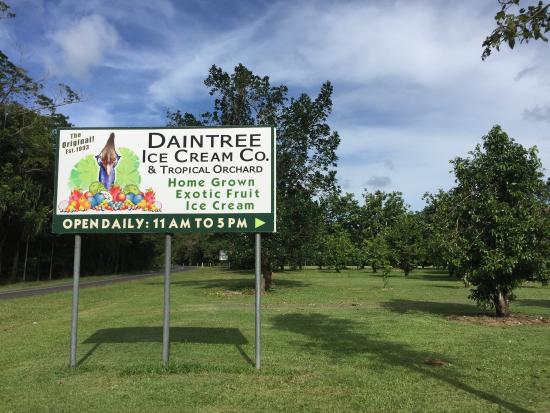 For those traveling across Australia, especially in the summer months, you are most likely going to want to stop for ice cream. Not only does ice cream spell relief from the summer heat but it also gives you a great excuse to get off the road for a break and stretch your legs and relax while enjoying your treat. Although not the healthiest of snacks, ice cream is good for those on a
campervan hire
trip since the sugar will keep you alert and on the road so that you can get safely to your destination. So without further ado, let's get to the top five ice cream spots in the country so that you can put them into your itinerary for your journey.
Annie's Ice Cream Parlour
This Bathurst favorite regularly attracts lines that spill out the door and onto the street. It won't take you long to figure out why since this is absolutely some of the best ice cream to be had in the country. There are many different flavors here that you just won't find anywhere else. The Bridle Track and Sofala Gold varieties are highly recommended, and the blueberry/cookies & cream combo is also touted. Although Annie's does get packed, there are usually enough seats and you can also hang out outside on a nice day and enjoy your treat before hitting the road once again.
Millers Ice Cream
Miller's is a local legend that sits right on a dairy farm on the Margaret River. This is as fresh as ice cream gets since it is literally farm-to-cone. Plus, the surroundings are incredibly scenic and calming. This is rural Australia at its finest, not to mention one of the top ice cream spots in the country. It's a little bit of a drive to get to, mind you, but it's definitely worth it due to the bucolic surroundings and the top-notch fresh ice cream.
Daintree Ice Cream Company
If you're traveling through the rainforest then you will absolutely want to check out Daintree. This is one of the most unique ice cream shops anywhere in the world. The goods here are made right from the fruits found all around in the rainforest. This is incredibly exotic and delicious ice cream, so make sure not to miss it since you won't get the chance to sample this fare again unless you make the journey back. This organic ice cream changes by the day since the flavors are determined by what fruit has fallen from the surrounding trees in the past 48 hours. Needless to say, this is a truly unique ice cream experience and not to be missed by anyone on a campervan hire trip through the rainforest.
Gelato Messina
If you're into Gelato and happen to be traveling through the Surry Hills area then make sure to check out Gelato Messina which is beloved in the region for its range of amazing flavors. The lines here are long, but it is entirely worth it since this is some prime gelato that has been listed in many publications as the best in the country. This will really hit the spot after a long day on the road, so make sure to schedule in a stop to cool off and enjoy some prime gelato made by world-renowned experts.
Zanetta's
You'll really need some ice cream if you're traveling the Gold Coast in the summer months. This is a beautiful region to be sure, but it does get warm. A nice cool trip will certainly be in order, so make sure to stop in at Zanetta's which serves up a wide range of delicious gelato, sorbet, and regular ice cream to needy travelers and locals alike. This stop is renowned for its atmosphere, which is laid back and very friendly, which perfectly matches the vibe in this region of surfer's paradise. This isn't just an ice cream stop, it's an experience, so enjoy it on your trip as a nice break from the road.
My Gelato
Just south down he Gold Coast you will find My Gelato, which is the perfect place for an ice cream stop if you're moving through the southern end of the coast. The ice cream here is top notch, including the many different flavors of gelato, ice cream, frozen yogurt, and sorbet. There is also a rest area outside where you can unwind and enjoy the views while enjoying your purchase.
When on a campervan hire trip in summer Australia, there is nothing more refreshing than a stop for ice cream. This will allow you to get off the road and enjoy a refreshing, cooling snack. It also works to keep your traveling companions happy and satisfied. There are many great ice cream stops all over the country, so make sure to do your research and schedule them in for your journey.