Sydney 11 May 2015. Bauer Media is pleased to announce Holden, Natio, Scenic Tours, Tassal Salmon and Winning Appliances as diamond partners of the inaugural Home, Food and Design Weekend; a two day celebration of home interiors, food and the latest in design.
Located at the forecourt of Sydney's St Mary's Cathedral on the 23rd and 24th May, Home, Food and Design Weekend will bring together Australia's leading lifestyle brands including, The Australian Women's Weekly, Woman's Day, Australian Gourmet Traveller, real living, belle, homes+, Australian House & Garden, recipes+ and foodtolove.com.au, providing consumers with the opportunity to go behind-the-scenes of some of their favourite magazine brands and indulge in a series of workshops, master-classes and interactive demonstrations from leading lifestyle experts.
On the new event format, Bauer Media's Director of Sales, Tony Kendall said, "Home, Food and Design Weekend is the first of three Bauer signature events we are rolling out in 2015, and I am so pleased to be able to work with such high calibre partners to make this one of our biggest lifestyle events to date.
"With a unique idea at the core of each client's campaign, all diamond partners are leveraging a cross platform media solution across Bauer Media assets, amplifying their association in-magazine, online across our digital women's network, across social media, and through on-site activations at Home, Food and Design Weekend."
On Holden's partnership, Geraldine Davys, Executive Director – Marketing, GM Holden Ltd said, "The Home, Food and Design Weekend is a fantastic opportunity for Holden to engage with a style-focused audience and show off our stunning new, European-designed, Cascada convertible."
"Style and design are important to us and we are proud to be able to support the event for what will be an exciting weekend."
Scenic Tour's, Louise O'Grady added, "Scenic is delighted to be involved in Bauer's Home Food and Design Weekend and to celebrate we are giving away a European culinary cruise for two, including flights."  
Home, Food and Design Weekend will also involve activations from gold sponsors, Winning Appliances, Robert Timms, Almonds Australia, Lurpak, and Choice Flooring.
Home, Food and Design Weekend is a free event taking place on the 23rd and 24th May, for more information visit www.homefooddesignweekend.com.au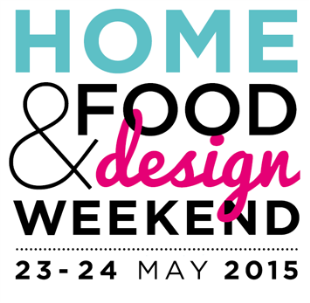 About Bauer Media: Australia's leading multi-platform magazine publisher

Bauer Media publishes 60-plus magazines in Australia, selling over 60 million copies each year.

They include some of the longest-running and most successful mastheads such as the country's biggest-selling monthly magazine, The Australian Women's Weekly, Australia's number one weekly magazine, Woman's Day, Dolly, NW, TV Week, Cleo, Cosmopolitan, Australian Gourmet Traveller, Australian House & Garden, Zoo Weekly, Top Gear Australia and Wheels. Integral to the company's success are vibrant, information-packed reader websites, mobile apps and social media platforms. Bauer Custom Media leads the way in creating branded editorial content for major clients including Telstra and Myer.

For more information visit http://bauer-media.com.au