Written by

Fiona Cusumano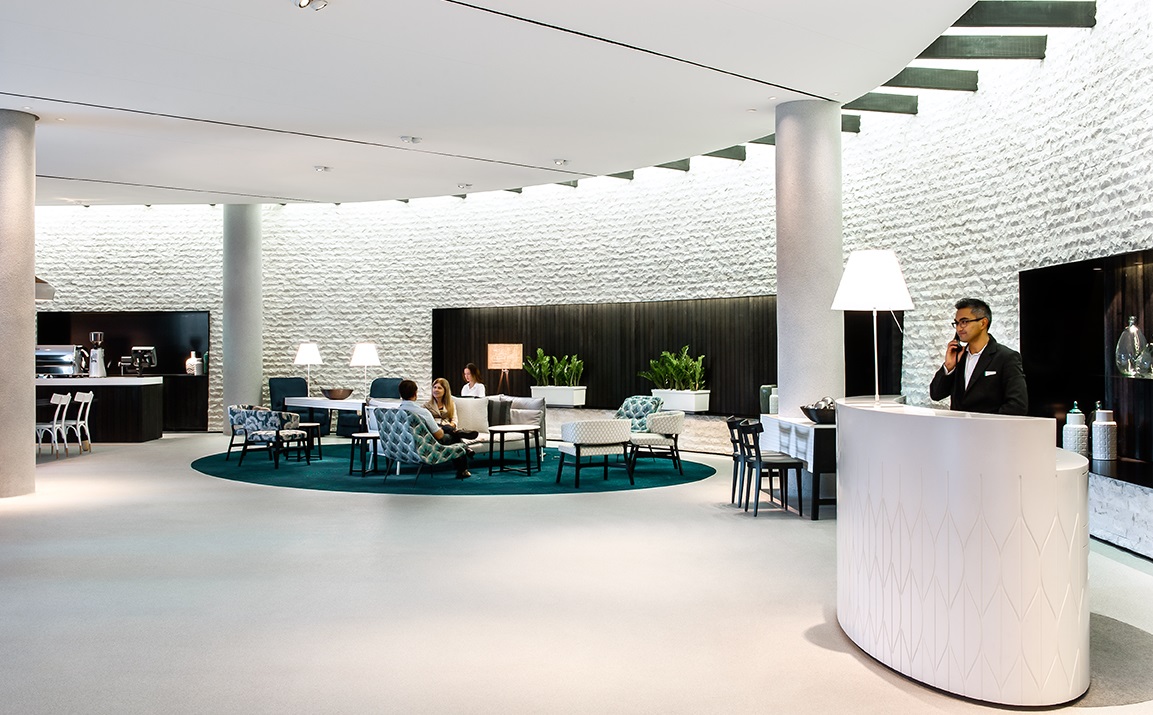 PARKROYAL Darling Harbour, Sydney is proud to announce their continued support as the accommodation partner with one of the world's longest running and reputable film events, Sydney Film Festival. A major event on the NSW cultural calendar, the 12-day festival, running from 3-14 June, screens a varying selection of feature films, short films, documentaries and animation from around the world in venues across Sydney.
As a result of this alliance, PARKROYAL Darling Harbour, Sydney will be at the centre of both local and international film talent, opening its doors to film-makers, directors,
actors and film media. PARKROYAL Darling Harbour, Sydney will be transformed into a collaborative hub for all things film and host exclusive press interviews with the Sydney Film Festival talent.
PARKROYAL Darling Harbour, Sydney is located just minutes from Sydney's key precincts such as China Town, Darling Park, Pitt Street Mall and King St Wharf all within walking distance of the hotel, media and film guests will have easy access to all festival venues. The hotel features a range of amenities including the Club Floor and Lounge, Executive Rooms and BARKERS restaurant and newest dining outlet ABODE Bistro & Bar.
Craig Bond, General Manager of Pan Pacific Hotels Group, Oceania said: "We are excited to continue our partnership with the Sydney Film Festival and be a part of the creative and inspirational talents of the film world and it's community while offering guests a place to stay that offers a location with easy access to all the venues. This partnership paves the way for our current and future efforts of connecting guests with local experiences and the Sydney Film Festival is a pinnacle event in our city's calendar".

ABOUT SYDNEY FILM FESTIVAL
From Wednesday 3 June to Sunday 14 June 2015, the 62nd Sydney Film Festival offers Sydneysiders another exciting season of cinema amidst a whirlwind of premieres, red-carpet openings, panel discussions, international guests and more. Each year the Festival's programming team curates 12 days of cinema sourced from world-famous film festivals, including Cannes, Sundance, Toronto and the Berlinale; as well as Australia's finest local productions.
Sydney Film Festival also presents an Official Competition of 12 films that vie for the Sydney Film Prize, a highly respected honour that awards a $60,000 cash prize based on the decision of a jury of international and Australian filmmakers and industry professionals. Previous Sydney Film Prize winners are: Two Days, One Night (2014); Only God Forgives (2013); Alps (2012); A Separation (2011), which went on to win an Academy Award; Heartbeats (2010); and Bronson (2009).
The Festival takes place across greater Sydney: at the State Theatre, Event Cinemas George Street, Dendy Opera Quays, Dendy Newtown, Art Gallery of NSW, Hayden Orpheum Picture Palace Cremorne, Casula Powerhouse, the Festival Hub at Sydney Town Hall and SFF Outdoor Screen.
The Festival is a major event on the New South Wales cultural calendar and is one of the world's longest-running film festivals. For more information visit: www.sff.org.au.
The 62nd Sydney Film Festival is supported by the NSW Government through Screen NSW and Destination NSW, the Federal Government through Screen Australia and the City of Sydney.
PARKROYAL Darling Harbour, Sydney
150 Day Street, Sydney Tel: 02 9261 1188 Fax: 02 9261 8766
Bookings
For more information, please visit www.parkroyalhotels.com/darlingharbour
For email enquiries, contact events.prsyd@parkroyalhotels.com

About PARKROYAL Darling Harbour, Sydney
Located on Darling Harbour and close to the Sydney CBD, PARKROYAL Darling Harbour, Sydney offers upscale accommodation within minutes of nearby landmarks such as Cockle Bay, King Street Wharf and the Sydney Convention and Exhibition Centre. With its award winning interior, the hotel features 340 rooms and suites, eight flexible meeting spaces, BARKERS restaurant and a gym.
In addition the ABODE Bistro and Bar offers an innovative dining sanctuary where guests can relax and unwind with welcoming designer interiors and split-level spaces ideal for any occasion. The kitchen, with Head Chef Ryan Hong at the helm, offers a distinctive menu with fresh, seasonal flavours from locally sourced producers expertly prepared to deliver dishes that encourage people to come together and share conversation.
Inspired by the evolving needs of the modern traveller, the PARKROYAL Club offers guests two floors of exclusive accommodation and a host of benefits, such as residential-style rooms and club lounge.
Winner of the 2014 Hotel Management Award for Upscale Property, as well as highly commended for Hotel Interior Design category, 'Redeveloped Accommodation Hotel of the Year' at the 2013 TAA (NSW) Awards for Excellence, PARKROYAL Darling Harbour, Sydney is Your Trusted Local Companion in Sydney.
About PARKROYAL Hotels & Resorts
PARKROYAL Hotels & Resorts is a collection of 16 comfortable leisure and business hotels and resorts (including those under development) located in gateway cities across Australia, Indonesia, Malaysia, Myanmar, Singapore and Vietnam. Each PARKROYAL reflects the spirit and individuality of its location through creative touches, authentic tastes and local connections. Whether you are travelling for business, leisure, or even with the family, each PARKROYAL hotel and resort is designed so you can work in connected comfort, or relax in soothing surrounds. PARKROYAL Hotels & Resorts is a member of the Global Hotel Alliance, the world's largest alliance of independent hotel brands. For more information, visit parkroyalhotels.com.