Written by

News Feature Team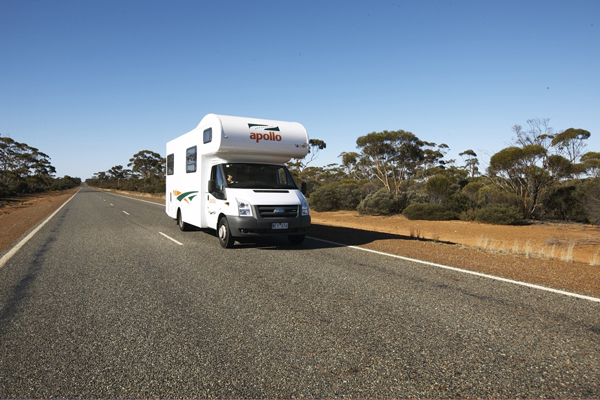 Many Australians hire campervans for their travel needs around the country. But what if you have a really big family or want to share your holiday costs with another family or friends? This is when a campervan, in most cases, is a little too small and squishy to fit everyone comfortably. So what are your options? You could hire a few cars and just convoy around, or you could look at hiring something bigger and more practical, like a motorhome.
The Great Thing about Motorhomes
As the name suggests, motorhomes are really like mobile homes! For big groups of friends and families, they offer plenty of space and all the basics. The larger models, offer the following in-vehicle conveniences:
Three double beds so there is enough room for everyone

Two dining areas, which is great if there are a few families travelling who need a little extra room at meal times

Shower and toilet facilities

Air-conditioning for ultimate comfort in the warmer months

A full kitchen with fridge and microwave

A TV with a DVD player, which is perfect for long trips with kids

Supplies like utensils, linen and bedding
Checking That You Have Everything Covered
Motorhome rental in Australia is not too difficult, but it's always wise to read and understand all the terms and conditions before handing over the money. After all, it's likely a trip that you've been planning for a long time, so you want to make sure that you get the most out of the experience without having to worry about the fine print.
If you have kids and they will be travelling with you, also make sure to check the child restraint policy. Some motorhomes do not have inbuilt child restraint equipment, and you may need to hire it. The last thing you want is to be stopped by the police for not having child restraints in place!
The other thing to check before signing on the dotted line is that the motorhome company has a vehicle drop off location in a place that is convenient for you. In most cases, the vehicle can be dropped off in most major Australian cities.
Before embarking on your travels around Australia, make sure that the vehicle hire company can be contacted at any time of day or night. The most reliable companies will operate a 24/7 toll-free number.
Enjoy Your Holiday Around Australia!