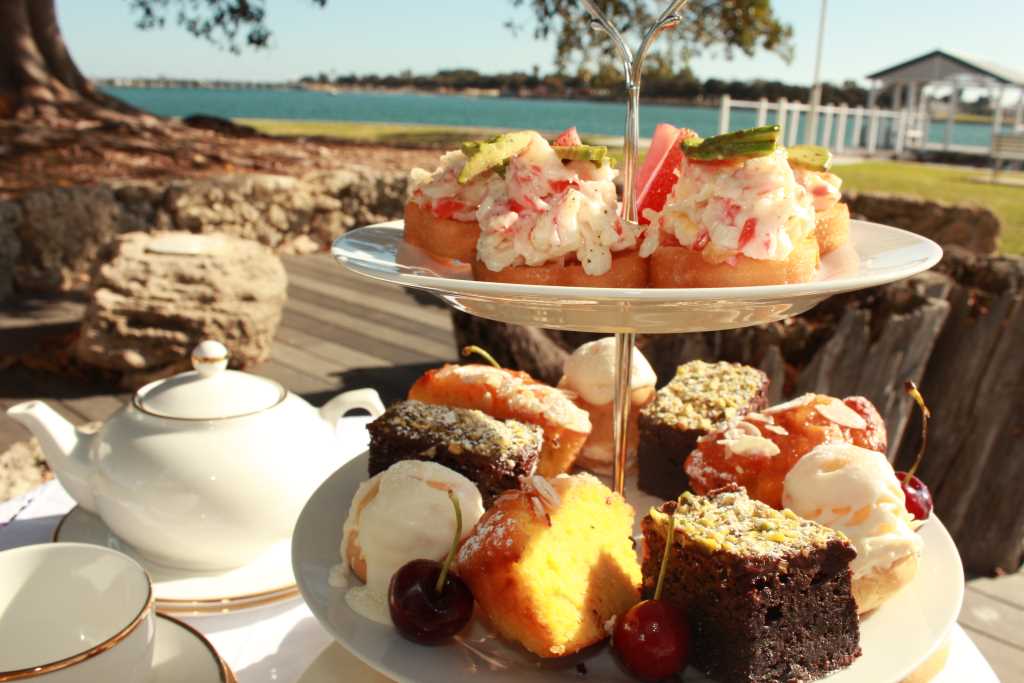 Festival-goers are invited to experience pure indulgence at the unique High Tea under the Fig Tree event during this year's Channel Seven Mandurah Crab Fest presented by LiveLighter.
Now in its 18th year, the festival will take place on March 19 and 20.
The main festival is free to attend all weekend long and this year a number of unique ticketed food experiences have been introduced, including the High Tea under the Fig Tree.
Mayor Marina Vergone said the City was excited to unveil this new event at this year's Crab Fest.
"Mandurah's iconic Moreton Bay Fig Tree is the perfect spot to enjoy the high tea whilst taking in the water views and taking a break from the crowds," she said.
The High Tea will take place on Saturday, March 19 from 11.15am until 12.30pm under the historic tree at Stingray Point, Mandurah.
Dews Berry Café in the Smart Street Mall is a partner in the High Tea, and the sumptuous menu will include Blue Manna crab mayo served en croute with avocado, apricot cream profiteroles with white chocolate and blueberry ricotta friands.
Tickets are $50 each and bookings are essential. For information and to book, visit www.crabfest.com.au/hightea
Crab Fest is supported by the State Government through Tourism WA's Regional Events Program, made possible by Royalties for Regions.