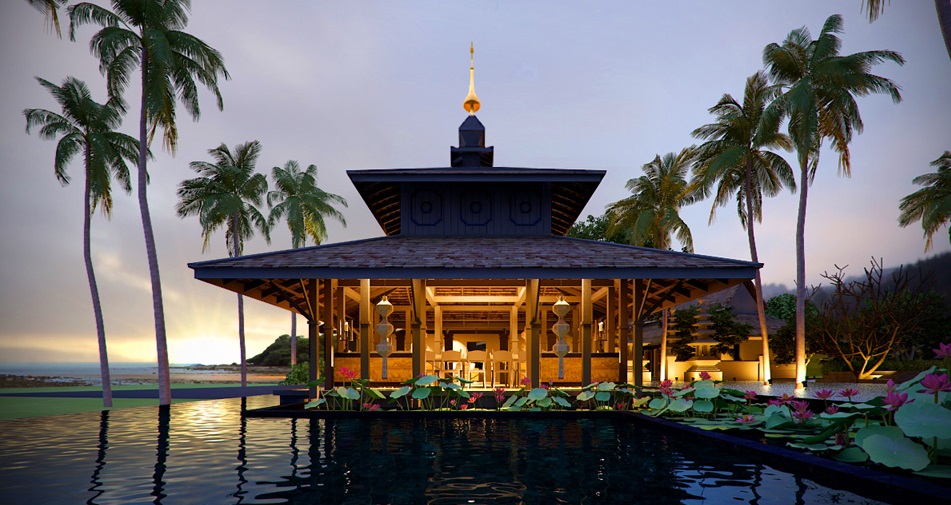 The Unique Tourism Collection has been appointed Australian representative for Àni Villas, a collection of beautiful villas in exotic locations in Anguilla, Thailand and Sri Lanka.
The Sydney-based travel and tourism marketing and communication specialist will be responsible for all sales, marketing and media activity in Australia for Àni Villas working closely with industry partners and media in driving leisure, incentives and weddings to the property.
Àni Villas opened its first property in Anguilla, in the Caribbean, West Indies in October 2010 and is scheduled to unveil new villa destinations in Thailand and Sri Lanka in June 2015 and in the Dominican Republic in 2017.
Àni Villas presents a totally private destination experience with guests having exclusive occupancy of the beautifully-appointed villas at each of the locations.
"We aim to have our guests leave the everyday world and their worries behind – letting our team help shape memorable escapes of relaxation and adventure and introduce the best our destinations have to offer – be it local beaches, cuisine, culture, sports or other activities," said Àni Villas Chief Executive Officer, Ira Bloom.
"Our locations are chosen for their idyllic, exotic natural beauty, as well as for the role that the accompanying Ani Art Academies can have on the surrounding communities."
Ani Art Academies is a global non-profit organisation supported by the Tim Reynolds Foundation, funded by Àni Villas owner, Tim Reynolds. The academies use an intensive multi-year curriculum, developed by master painter Anthony J. Waichulis, to provide oil-painting and drawing instruction to dedicated up-and-coming local artists. The villas provide a venue to expose the artists' work to guests and other people holidaying in the regions.
Àni Villas destinations offer a full service team including concierge, butler, chef, housekeepers and security. Rates are inclusive of breakfast, lunch and dinner each day, spirits, house wines, soft drinks, juices, daily snacks, cocktail service and mini bar. Complimentary activities also include cooking classes, daily children's activity program, laundry, international phone calls, high-speed WiFi and unlimited movie and music streaming plus other inclusive special options at each location.
Àni Villas Anguilla
Àni Villas Anguilla in the Caribbean, West Indies presents a 4-bedroom North Villa and
6-bedroom South Villa perched on breathtaking cliffs with full ocean views overlooking Little Bay. Each villa has been designed in contemporary style by architect, Lee Skolnick and offers spacious accommodation, an enclosed kitchen and dining room, open lounge, private pool, roof deck and cliff top deck with hot tub. The South Villa also includes a ceremony platform. In addition to the standard inclusive components offered by Àni Villas, guests can enjoy complimentary paddle boarding, snorkelling, bike rides on trails by the villas and on dirt trails plus unlimited tennis and classes with the in-house professional.The majority of guests access the property flying into St Maarten and transferring via a 20-minute boat ride to Anguilla. Rates range from USD5000 per night for 4 bedrooms.
Àni Villas Thailand – Opening 1 June 2015
Àni Villas Thailand is a stunning 10-bedroom beachfront estate situated on the island of Koh Yao Noi and offering views of the dramatic limestone karst formations of Phang Nga Bay. The property's remarkable design from Naga Concepts was inspired by the temples of Northern Thailand.In addition to the standard inclusive components offered by Àni Villas, guests can enjoy complimentary treatments in the property's spa.The estate also offers a 30-metre oceanfront swimming pool, water slide and children's pool, fitness centre and watersports equipment.Guests are transferred to the property from Phuket International Airport or Krabi Airport by helicopter (15 minutes) or private car and private or scheduled speedboat (50 minutes).Rates range from USD3250 per night for 6 bedrooms.
Àni Villas Sri Lanka – Opening 1 June 2015
Àni Villas Sri Lanka is a sprawling 15-bedroom beachfront compound, created by Reda Amalou and AW2 of Paris, and combining contemporary tropical architecture with the finest bespoke finishes and furnishings. Sitting atop a bluff on the central south coast of Sri Lanka, the property commands a panoramic view of an idyllic white-sand beach giving way to brilliant blue waters rolling in among headlands, reefs, and sandbars.  Àni Villas Sri Lanka offers spas with therapists on staff, oversized oceanfront pools and children's pools with waterslides. An event pavilion and related facilities allow the property to host a wide range of events including weddings.Guests are transferred to the property from Colombo International Airport either by private car
(3 ½ hours) or charter seaplane (30 minutes).Rates range from USD2250 per night for 4 bedrooms.
For bookings at Àni Villas properties in Anguilla, Thailand and Sri Lanka contact Svetlana Jovanovic at The Unique Tourism Collection on svetlana@uniquetourism.com or
(02) 9211 6590.
www.anivillas.com
New website launching end of May 2015