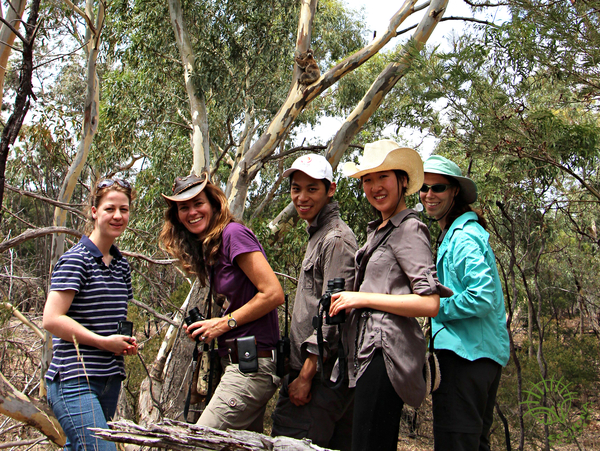 Wildlife tourism professionals are migrating to Melbourne and Geelong for the biggest event of its kind – the Australian Wildlife Tourism Conference. 
Australia's most prominent wildlife tourism operators, international academics and government decision-makers will flock to the 3 day conference, to be held in Geelong, Victoria on 29th September - 2nd October 2015 to discuss the future of tourism.
Minister for Tourism, the Hon John Eren MP - a local – is excited about opening the event: "Whether it's our unique Phillip Island Penguin Parade, our captivating Werribee Open Range Zoo or our world renowned Melbourne Zoo, when it comes to wildlife tourism we really do have the best of everything. This conference is our chance to showcase our strengths to industry experts from all over Australia."
Reflecting the importance of wildlife tourism to Victoria, major sponsor for the conference is Tourism Victoria. Other sponsors include Parks Victoria and Phillip Island Nature Park.
Top Australian speakers include the Federal Commissioner for Threatened Species and representatives from Zoos Victoria, Phillip Island Penguin Parade, Exceptional Kangaroo Island, Echidna Walkabout, The International Centre for Responsible Tourism and Australian Greens Senator Janet Rice. International speakers from Indonesia, the USA, Japan, Sweden and Kenya will provide a global counterpoint.
Pre and post field trips to the Mornington Peninsula, East Gippsland, Wilsons Promontory, the You Yangs, Phillip Island and Mt Rothwell will showcase mobs of kangaroos, parades of penguins, pandemoniums of parrots, harems of seals, pods of dolphins and colonies of fruit bats.
ABOUT WILDLIFE TOURISM AUSTRALIA:
Wildlife Tourism Australia is a not for profit incorporated association founded in 2003. Our Mission is to promote the sustainable development of a diverse wildlife tourism industry that supports conservation.
Objectives: 
Communication: To provide a forum for collation and dissemination of knowledge, and communication between wildlife tourism stakeholders.

High Standards: To support development of high standards in wildlife tourism product design and interpretation.

Low Environmental Impacts: To promote appropriate management and monitoring to minimise negative environmental impacts of wildlife tourism.

Conservation: To enhance links between wildlife tourism and conservation of native Australian wildlife.

Promotion and Awareness: To promote sustainable wildlife tourism and raise awareness of the benefits and costs of wildlife tourism.