Written by

Susan Ewington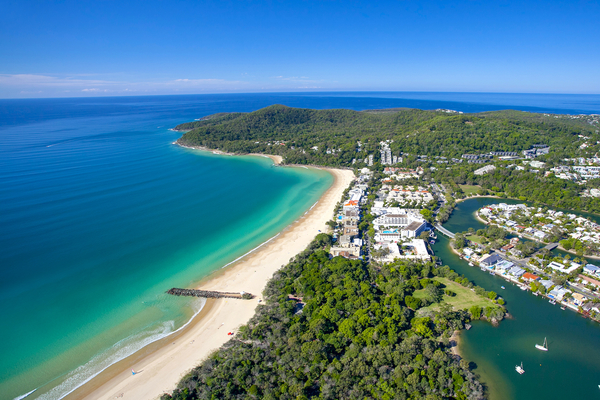 Noosa's international appeal continues to dominate tourism growth in Queensland, according to new figures released this week by Tourism Research Australia.
Tourism Noosa CEO Damien Massingham said this was the sixth consecutive quarterly growth in international visitor numbers for Noosa, led by a significant increase in visitor numbers and nights from the high-spending UK market.
"The latest International Visitor Survey results for the year ending June 2015 show that Noosa's inbound visitor numbers increased by almost 19%, the strongest result for Noosa since December 2010".
"Noosa's performance was a clear stand-out in what was a successful year for other Queensland regions, with the rest of the Sunshine Coast up 2.7%, Brisbane up 9.8%, Gold Coast 6.2%, Tropical North Queensland 9.8%, Whitsundays 10.2%, Fraser Coast 14.1% and Queensland up overall by 7.7%."
Almost 53% of all international visitors to the Sunshine Coast chose Noosa as their preferred holiday destination, driven largely by significant growth in the high yielding UK and US markets.
Visitor numbers from the UK continued to grow, increasing 36.7% to reach 36,800 and, with more than 62% of all UK visitors to the Sunshine Coast now choosing to stay in Noosa, Mr Massingham said this was a result of Tourism Noosa's proactive strategy in the UK market in recent years.
"An active campaign to leverage UK media coverage around the British & Irish Lions' visit to Noosa, a focus on retail agent training via our in-market representative and a recent consumer campaign in partnership with Holster Australia and boutique wholesaler Turquoise Holidays has resonated with UK visitors and our industry is seeing the results in their business."
"While growth in visitor numbers is important, Tourism Noosa focusses on growing nights and spend to benefit the local economy." Mr Massingham said.
"In addition to an impressive growth in numbers, visitor spend also increased in Noosa to reach an all-time high of $156m. This 1.2% increase, while modest, is against the regional trend, with international spend for the rest of the Sunshine Coast dropping by 38%."
"This is reflected in the shift in market share, with Noosa now accounting for 80.6% of all international visitor spend on the Sunshine Coast, a lift of around 10% on last year."
Noosa's other key inbound markets of the US, New Zealand and Germany also surged ahead:
US visitor numbers grew 49% and nights reached a record high of 94,157, up from 28,761 and these visitors are spending more while here up 62.5% to reach a record $36.9m
New Zealand continued to stabilise and grow with numbers up 10.8% and nights up 6.2%
While visitor nights from Germany fell slightly, numbers grew by 34.5% to reach 19,640
"These latest tourism results for Noosa are great news for everyone in our region because the visitor spend circulates throughout our economy, helping to retain and create local jobs." Mr Massingham said.