Written by

09 May 2015 12:40 AM Jaharn Giles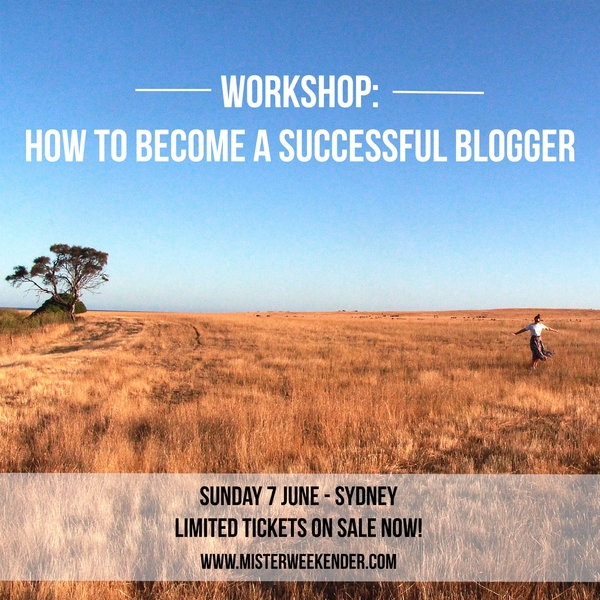 Using the strategies I have implemented to build Mister Weekender from the ground up and drawing from my eight years experience in public relations, I have created a one day workshop designed to help those of you who are interested in blogging, who want to start a blog and don't know where to begin, or already have a blog but are looking for inspiration and motivation to keep working at it.
This workshop isn't about providing vague tips on how to 'create great content' nor does it tell you 'SEO answers all of your problems'. I've pieced everything together that I have learned, researched and experienced to create 10 Blogging Modules so you can stop wasting time and start getting some results!
On Sunday 7th June, 2015 at the Harbour Rocks Hotel in Sydney, I will give you unprecedented access to the tools you need to become a successful blogger when you attend my workshop. I will take you through 10 Blogging Modules, plus give you bonus Worksheets and Cheat Sheets. I will tell you everything you need to know and then it's up to you to do the work.
So who is this workshop for? What do you get at the workshop? What are the 10 Training Modules? Not sure if you've got what it takes? Can't attend? To find out the answers to these questions and more, visit
www.misterweekender.com/product/how-to-become-a-successful-blogger/.
There are limited spaces available, so book now to ensure your seat! I look forward to meeting you and I cannot wait to help you kickstart a successful travel blog!
Jaharn Giles Mister Weekender