Find out more or make a booking at Whats On Australia
It took several more years of hard work to design the facility, secure the water licence, obtain a planning permit and drill a bore 637 metres underground to a plentiful aquifer of 54 degree celsius natural hot mineral waters. It was in 2002 that the remarkable discovery of hot springs water occurred. "The day the hot springs water came it was an amazing moment. We felt like finally there was a reality to this crazy dream that we had been onto for such a long period of time." Mr Davidson recalls.
After 13 years since the dream began, on the 28th June in 2005 the Stage One 'Spa Dreaming Centre' opened followed by the Stage Two 'Bath House' in 2009.
Peninsula Hot Springs now attracts over 400,000 visitors annually from around the globe. It is the leading attraction in the region and state having won three consecutive years at the Victorian Tourism Awards in the tourist attractions category as well as best mineral springs spa in the World Luxury Spa Awards in 2014 and 2015.
Reflecting on Peninsula Hot Springs evolution Federal Minister of the Environment Greg Hunt said "not only has it become a renowned tourism destination in its own right but it has created a flow-on effect to the entire region attracting visitors from Melbourne, interstate and overseas as well as catering for the local community." Chief Executive Officer of Victorian Tourism Industry Council Dianne Smith said "The development of the Peninsula Hot Springs story is one of resilience and determination."
Peninsula Hot Springs vision is to be "recognised and loved globally for creating immersive hot springs experiences that are inspired by nature and respect all cultures."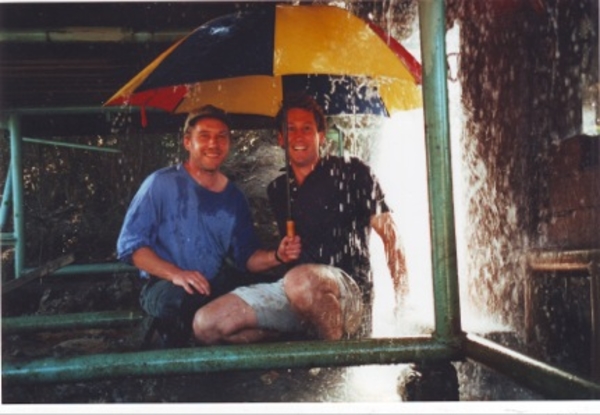 Future plans include an increase in bathing experiences, the introduction of accommodation, a restaurant and more wellness-focused facilities.