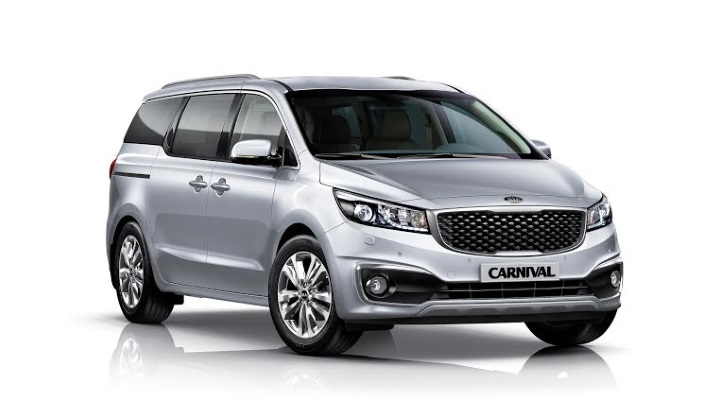 Melbourne, Australia – 28 April 2015 – In a commitment to enhancing the rental experience for groups of all shapes and sizes, Hertz has today announced the launch of the Family Collection in Australia. The new collection comprises a large fleet of generously sized Kia Carnivals that are located at all major airports and cities around the country.
Offering eight seats, a deep boot and extensive leg room, the family-friendly Kia Carnival is ideal for spontaneous weekends away, group trips, sporting enthusiasts and anyone that doesn't travel lightly.
Combining comfort and versatility with smart cruise control technology and the most advanced safety features, the whole family can enjoy peace of mind while adventuring in the Carnival.
"With the features and luxury of a sedan and the space of a SUV, the Kia Carnival is the perfect car for families of any size to explore Australia in comfort and style," said Chris Rusden, Vice President, Hertz Australia and New Zealand. "I'm thrilled we're now offering practical renting solutions for the demands of modern families and larger groups who previously needed to travel in two cars."
"Australians love the Kia Carnival," said Damien Meredith, Chief Operating Officer at Kia Motors Australia. "I'm delighted that Hertz has introduced the new Carnival to the Family Collection. It was built with families and their luggage in mind and provides long and short-term renters with the chance to experience what Kia can offer, added Mr Meredith.
The practical Family Collection is just one of the specialty categories offered by Hertz in Australia. Other specialty ranges include the Hertz Fun, Adrenaline and Prestige Collections.
Hertz customers can choose one of these family-friendly Kia Carnival cars for their next rental by visiting www.hertz.com.au. International renters can book Family Collection vehicles in Australia by visiting www.hertz.com. After selecting the relevant pick-up location and booking dates, the currently available Kia Carnival vehicles will be displayed.
About Hertz Australia (www.hertz.com.au)
Hertz operates its car rental brands in more than 10,800 corporate and licensee locations throughout 145 countries in North America, Europe, Latin America, Asia, Australia, Africa, the Middle East and New Zealand. In Australia, Hertz has approximately 220 locations including all major airports, cities and a large number of regional towns. The fleet includes a range of well-maintained vehicles encompassing economy, intermediate and full-size cars as well as the Prestige, Fun and Adrenaline Collections. In addition, minivans, 4WDs, trucks, mining and commercial vehicles are available to hire. As a global leader in its field, Hertz offers a range of innovative products and services including Hertz Gold Plus Rewards, the specially designed NeverLost® satellite navigation system in a range of languages, Mobile Wi-Fi and Premium Roadside Assistance.