Written by

Eloise Hurley Wellington
Melbourne, Australia – 4 June 2015 – Today, the Hertz Corporation (NYSE: HTZ), the world's largest airport general use car rental company, is delighted to announce that Chris Rusden has taken the position of  Vice President of Hertz, Asia Pacific (APAC).
During his 17 years with Hertz and in his previous role as Vice President, Australia and New Zealand, Chris gained a profound understanding of the APAC region. The appointment to Vice President of the consolidated team will see Chris working throughout the APAC region to align strategy and resources across the Hertz brands.
"The APAC team has achieved excellent operational results in the last few years," said Michel Taride, President Hertz International. To further reinforce our position and maximise growth opportunities, we have merged our operations into one single APAC team under Chris' leadership. Chris has shown to be an exceptional leader and we are confident that the Hertz brand will be further enhanced and our market position will continue to grow with this new team."
The alignment aims to consolidate functions and resources across APAC whilst also providing development and career opportunities for employees by creating a multi-cultural and multi-national management group. 
"I am honoured and excited to have been chosen to lead the newly formed APAC leadership team," said Chris Rusden Vice President Asia Pacific. "The potential this consolidation brings reflects the successes of the entire Hertz team and is recognition of all our recent results."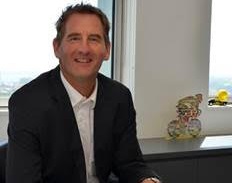 About Hertz Australia (www.hertz.com.au)
Hertz operates its car rental brands in more than 10,300 corporate and licensee locations throughout approximately 145 countries in North America, Europe, Latin America, Asia, Australia, Africa, the Middle East and New Zealand. Hertz is the largest worldwide airport general use car rental company with more than 1,600 airport locations in the U.S. and more than 1,300 airport locations internationally In Australia, Hertz has approximately 220 locations including all major airports, cities and a large number of regional towns. The fleet includes a range of well-maintained vehicles encompassing economy, intermediate and full-size cars as well as the Prestige, Fun and Adrenaline Collections. In addition, minivans, 4WDs, trucks, mining and commercial vehicles are available to hire. As a global leader in its field, Hertz offers a range of innovative products and services including Hertz Gold Plus Rewards, the specially designed NeverLost® satellite navigation system in a range of languages, Mobile Wi-Fi and Premium Roadside Assistance