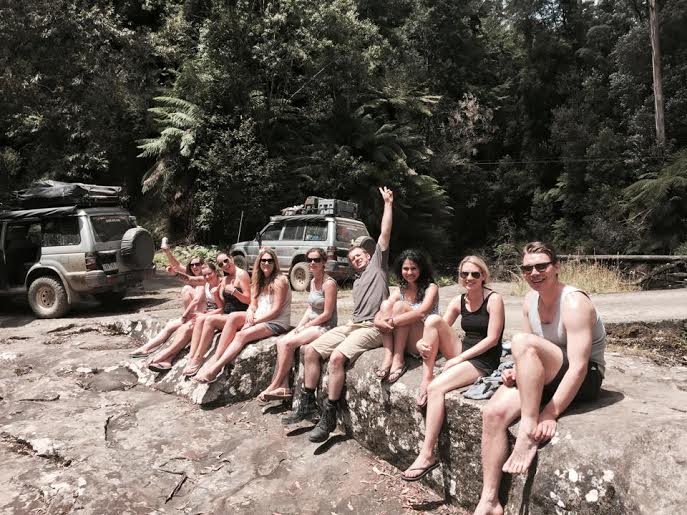 Are you feeling like taking some time out between high school and university? Or maybe after graduation? Australia is the perfect place to take a break from studies and gain an unforgettable experience. Alternatively, with
student VISA prices in Australia
 being what they are, you could even consider studying abroad there for a year or two! From its stunning landscapes to its vibrant cities, there's something for everyone in Australia! Here are eight reasons why you should consider taking a gap year (or two!) Down Under.
Incredible Nature
From lush rainforests to golden sandy beaches and the iconic Great Barrier Reef, Australia has plenty of natural beauty worth exploring. Whether you want to go scuba diving, snorkelling or just relax on the beach, this is the ideal destination for nature lovers.
Thriving Cities
If exploring bustling cities is more your thing, then there are plenty of amazing places in Australia that you can visit! Sydney offers iconic sites such as the Sydney Opera House and Harbour Bridge; Melbourne prides itself on its food scene; Brisbane has great nightlife spots; Perth boasts stunning coastal scenery; Adelaide has cultural attractions; and Darwin is home to many outdoor activities.
Unique Wildlife
Koalas, kangaroos and wombats – that barely scratches the surface! Australia is home to many unique species of animals that you won't find anywhere else in the world. Spend some time at one of the many animal sanctuaries across the country or go on a wildlife safari – just try not to get too close!
World-Class Cuisine
Australian cuisine has come a long way over the years, with local chefs now creating dishes that rival those found around the globe. Try your hand at cooking up some classic Aussie favourites such as fish and chips or lamingtons (a sponge cake covered in chocolate icing and desiccated coconut). For something more adventurous, why not take part in one of Sydney's popular food tours?
Friendly Locals
Australians are friendly folks who will make sure you feel welcome during your stay Down Under! Whether it's giving advice on where to eat or welcoming visitors into their homes for dinner, Aussies have no shortage of hospitality when it comes to making guests feel at home.
Affordable Accommodation Options
With so many different accommodation options available ranging from camping grounds and hostels to holiday apartments and luxury resorts, there's something for every budget when it comes to finding somewhere comfortable to stay during your gap year adventure in Oz. Plus, most places offer discounts for long-term stays so be sure to ask before booking!
Fun Activities
There's no shortage of fun activities in Australia, whether it's surfing lessons on Bondi Beach or taking part in one of Sydney's famous harbour cruises – there really is something for everyone here! You could even try your hand at skydiving if you're feeling brave enough.
So if you're looking for an incredible adventure that combines stunning natural beauty with world-class cities and plenty of fun activities along the way, then consider taking a gap year (or two!) down under – it'll be an experience you'll never forget! Whether it's relaxing by stunning beaches or testing out some adrenaline-pumping activities, there's something for everyone here in Australia – so what are you waiting for?! Get packing and start planning your gap year adventure today!