Written by

NewsServices.com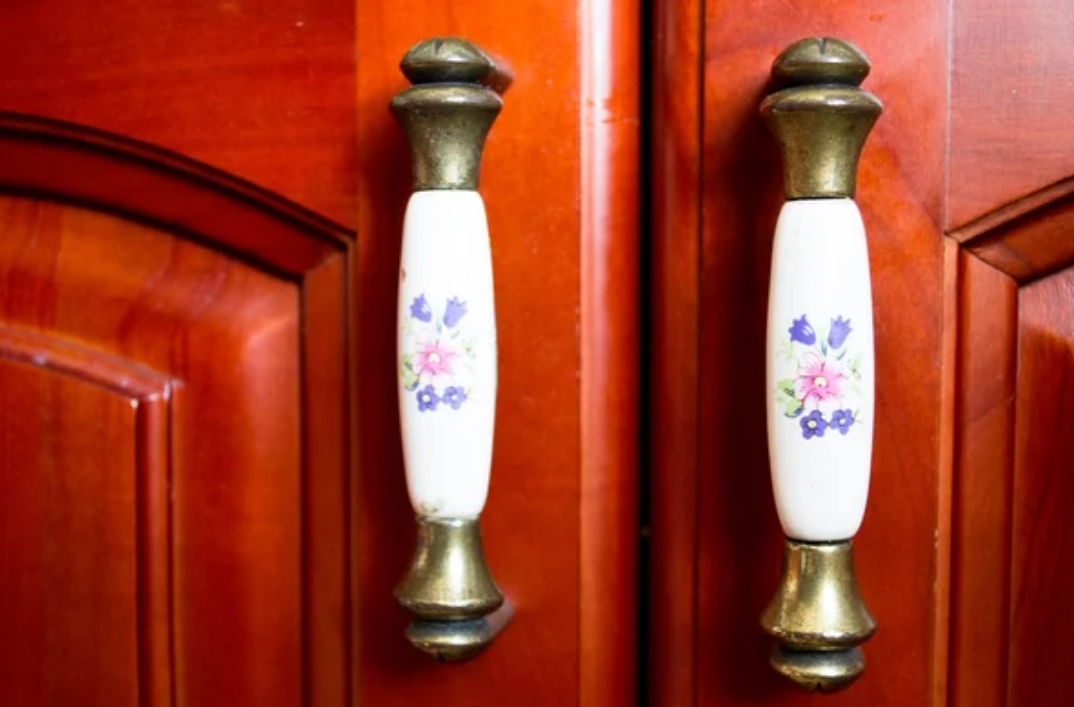 When embarking on a kitchen renovation, one of the most important components to consider is the little details that can truly make a space feel special. A kitchen is a place where family, friends, and guests gather, and it deserves to be finished with the utmost care and attention. One of the best ways to bring a touch of luxury to the kitchen is with brass handles. Applied to kitchen cabinetry, brass can instantly create an impressive and sophisticated space that is both elegant and timeless.
Brass kitchen handles bring a unique blend of traditional and modern elements, making them ideal for a variety of styles and tastes. Not only are they attractive and eye-catching, but they also possess remarkable durability and wear resistance. Furthermore, brass will age gracefully over time, developing a beautiful patina that only adds to the luxurious look and feel of the space. When paired with the right natural wood cabinets or painted finishes, brass handles can truly elevate the kitchen design to a whole new level.
Benefits of Brass Handles
Adding brass handles to your kitchen can be a great way to provide an elegant, luxurious touch. Brass handles are a timeless material that can be used to add a classic, distinct look to any kitchen. Not only are they aesthetically pleasing, but they also provide plenty of practical benefits. Brass handles are incredibly durable and can stand up to the wear and tear of everyday use. This makes them ideal for high-traffic areas like a kitchen. They are also resistant to corrosion and rust, meaning they can retain their beautiful finish for years to come. Brass handles are also easy to clean and maintain.
Considerations When Choosing Brass Handles
There are a few considerations to keep in mind when selecting brass handles for your kitchen. One of the first things to consider is the size of the handles. You'll want to make sure the handles are the right size for the doors and drawers you are attaching them. Take into consideration the finish of the brass handles. You can choose from polished brass, antique brass, and brushed brass. Each adds a different visual element to your kitchen.
Care And Maintenance
When cleaning your brass handles, it is important to use mild cleaning solutions and avoid abrasive chemicals or materials. You should also use a soft, damp cloth to wipe them down, which will help to prevent tarnishing. Additionally, you should regularly oil the handles to prevent them from drying out and cracking. If your brass handles are exposed to water, be sure to dry them thoroughly as soon as possible to prevent corrosion. Taking the time to care for your brass handles properly will ensure they look beautiful and remain in good condition for years to come.
Styling Options for Brass Handles
Adding brass handles to your kitchen is an easy and cost-effective way to upgrade the look and feel of your kitchen space instantly. Not only do brass handles add a luxury and timeless appeal to any kitchen, but they also come in a variety of styles that offer a range of options to complement any aesthetic. From classic and traditional to modern and minimalist, brass handles come in many shapes and sizes, allowing you to customize the look of your kitchen according to your individual preferences. A few of the most popular styles include round, square, and bar shapes, as well as unique designs such as fluted, twisted, and textured handles.