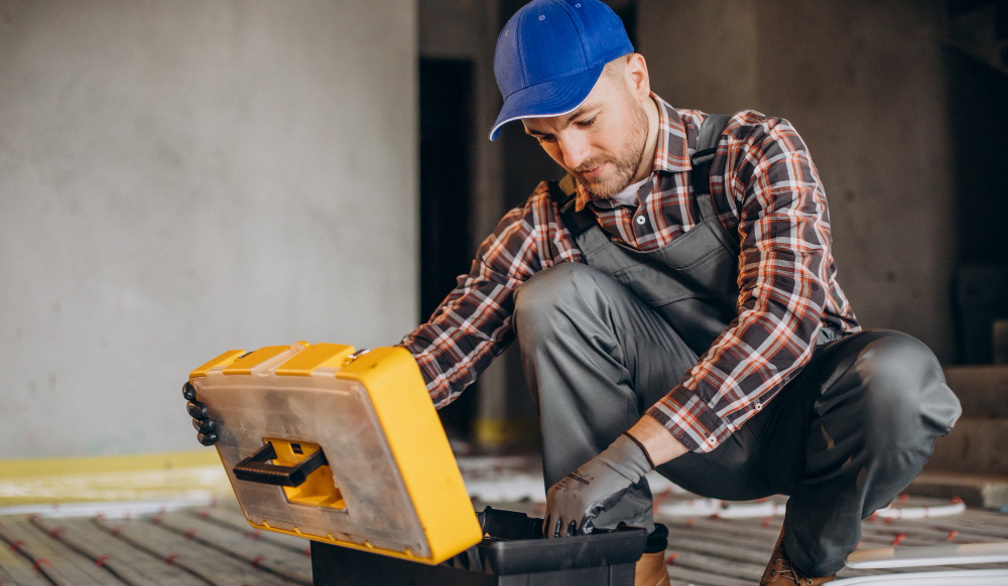 Unless you're ready to pay thousands of dollars for repairs, it's best to be a responsible homeowner and do the regular maintenance of your property. People in Australia are often lucky, because they don't have to brace for freezing winter temperatures and heavy snowfall, but excessive sun and warmth can pose an issue for homeowners. Luckily, with regular home maintenance, you can reap all the benefits of your humble abode and prevent all the annoying things and unnecessary expenses. Here are a few maintenance tips you can't ignore:


Check your smoke alarms
Fire is a huge issue in Australia. While you can't do much about wildfires, you can at least prevent household fires and keep everyone safe with working smoke alarms. In case your house burns down, your insurance might be entitled to avoid paying for the claim unless you've had working fire alarms. Every three months, make sure to test the smoke alarm by pressing the 'test' button. If there's no sound, it's a sign to change the battery, and if that doesn't help, simply get a new one. They are cheap and easy to install and can literally save lives.


Stay safe from pests
Every Aussie knows that unwanted house visitors are always lurking. Animals like cockroaches, spiders, ants, and rodents are mostly nothing but a nuisance, there are termites and white ants that can actually cause a severe problem in your home if left untreated. If you don't want to pay for a pest control fee ($30 and more just for inspection), you can do pest control yourself. Clean out your cupboards and pantries of food, remove any crumbs, disinfect the area with vinegar or chemicals and let dry. You can also vacuum your pillows, couches, and mattresses from dust mites, plug any holes and cracks to keep rodents away, and collect dead leaves to say goodbye to rats, beetles, and other pests.


Unblock your drains
Whenever you notice your drains working with delay or being completely blocked, don't ignore this issue. Blocked drains are not only annoying but downright dangerous for your property. You can often cause a flood in your home or even get a burst pipe if you don't address the issue. If you can't unplug the drains on your own with chemical products and drain snakes, you can always call an experienced blocked drains plumber in Sydney to check out your fixtures and offer quick and practical solutions. Pros can address small faults in your system before they grow into a big issue, but also tackle any immediate emergencies that threaten your home and your family. Don't ever mess with plumbing alone unless you have previous experience!


Keep your gutters clean
Australia doesn't get much rainfall during the year at all. However, that doesn't mean you can neglect your drains, on the contrary. Gutters that don't get much use can often turn into animal nests or get clogged up with leaves, branches, and dust. In that case, before every rainy season in your area, make sure to clean the gutter, remove any debris and ensure they are free to provide good water flow.


Refresh your waste disposal
Waste disposals are quite popular in Australia. Even though practical, all those who have it are familiar with a slight odour coming from it. To remove the odour and keep the disposal clean, freeze some vinegar and run the cubes through the disposal. This will remove leftover garbage and sharpen the blades.


Clean your air conditioner
Most homes in Australia have air conditioners, and they can be real life-savers in the summer. So unless you're fine with subpar cooling, make sure to clean the AC filter regularly. Clogged and dirty filters can reduce airflow and boost your electricity bill. What you need to do once a month during the cooling season is remove the filter, rinse it with water and soap and gently brush. Wait for it to dry and vacuum any remaining dirt. Also, don't forget to book annual maintenance conducted by professionals.


Clean your dryer vents
Today, dryers are almost as essential as washing machines, and every time you use your dryer, you're clogging up the vent a little bit more. A vent full of lint is less efficient when cooling, will take longer to dry your laundry, and can even cause a fire in your home. To solve this issue, remove the vent (located at the back of the dryer) and vacuum the area.
Your home offers you safety, shelter, relaxation, and fun, so the least you can do is practice regular maintenance and keep it nice and clean. Don't ignore these maintenance tips above and your home will serve you for many, many years in the future.