Written by

NewsServices.com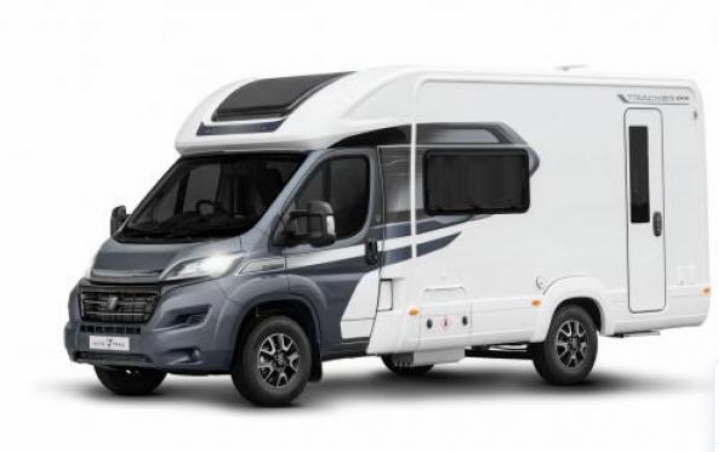 Camping and adventuring in a motorhome are fantastic ways to spend your vacation and enjoy the great outdoors. Camping in a motorhome is advantageous because it is very practical. The only things you don't need in a camper van are food and clothing. Making preparations for a camping trip with your kids is now so much simpler.
Kids can learn about the wonders of the world around them firsthand by travelling in your recreational vehicle. However, if you are unprepared, car trips can result in grumpy children and exhausted parents. Remember our advice on how to unwind and have fun.
We'll give you eight suggestions in this article to make camping in your campervan with kids even less stressful.
Organisation
Children need organisation wherever they are, but especially while they are travelling. Organising an area where they may store their toys, books, activities, and other items they wish to take with them as well as putting things away when not in use is a part of what you expect from your kids. If enough room isn't set aside for each thing, motorhomes can easily become cluttered. Plan your motorhome camping vacation and consult with your children to gain their advice.
Defining Your Personal Space
It's a good idea to plan how to provide each individual their own space when on a long vacation in your motorhome. Teenagers have two options: if the campsite allows it, they can pitch a tent outside their car by themselves for the night, or they can use the pull-out beds that are made especially for the little ones during the day and convert them to shared beds at night. It is crucial to provide a sleeping area where the child can retreat to rest even when it is no longer used as a seating area.
Snacks
a large variety of kids' snacks that are healthful. Camping is fun because you get to try new things. Bring some fresh, wholesome snacks. If you want your favourite treats from home, bring a few old favourites as well. Be sure you bring adequate water bottles.
Tent
As part of your camping excursion, bring a tent and let the kids stay in it. Enjoy some liberty while sleeping outside.
Entertainment
The environment you are in is wonderful for amusement. Many public areas, campgrounds, and national parks offer activities for kids and teenagers. Stock up on colouring pages, soap bubbles, clay activities, and board games for rainy days.
Expectations
Before the journey begins, sit down with your children and establish your expectations. Are electronics permitted? Then when? What do you want to accomplish by assisting with the camp's setup and breakdown? Who will perform which duties? The manners of the camp and the behaviour you want from the kids should be explained to them.
First Aid Kit
Many camper owners are shocked when their camper lacks a first aid package. But having one is worthwhile when you need one, particularly if you're taking kids camping.
Photos
When the kids are old enough, let them build a presentation of their photos and take lots of pictures to help them remember their motorhome camping vacation in the future.
Conclusion
When travelling with kids, always keep the most crucial thing in mind. While having fun together, allow your children to be children and be fascinated at how they see the world.
New and Used Motorhomes
Enter the exciting world of motorhome travel, by viewing the following new and used vehicles for sale.
Motorhomes For Sale Gold Coast Queensland
Motorhomes For Sale Sydney New South Wales