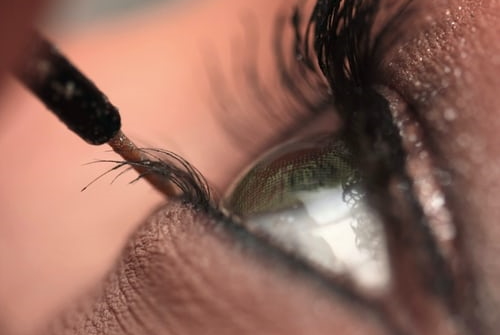 Melbourne is Australia's second-largest city and the capital city of Victoria. The city is the headquarters of many local, national, and international companies. Melbourne is also home to many beauty and cosmetic companies, and it's not surprising that the city holds Beauty Expo every year. Keeping this in mind, it is undeniable that the city values health and beauty. After all, if you look good, you'll feel good as well.
When talking about looking good, most women spend a lot of time doing their brows. However, fixing the brow by yourself is somewhat challenging and takes plenty of time. If you are getting tired of fixing your brows every day, you may consider microblading, a semi-permanent brow tattoo.
If the word "tattoo" somewhat scares you, you need to know that the procedure doesn't hurt. Moreover, the result doesn't last forever, so you are confident to follow future eyebrow trends. So, before you go to your favorite clinic where you can have
microblading tattoos in Melbourne
, below are the things you need to know first before getting your brows done.
What is a microblading tattoo?
Microblading is the process of tattooing brows using tiny, fine-point needles to deliver the pigment under the skin. The tool being used is a small disposable blade with a handle that looks like a tiny rat-tail comb. This procedure provides long-lasting, realistic-looking eyebrows that don't wash off.
Is microblading a tattoo?
It's both yes and no. Tattoos last forever, and microblading doesn't, making it a semi-permanent tattoo. The procedure creates more precise, thinner, hairlike strokes that are not deeply ingrained into your skin. Moreover, the ink or pigment used in microblading is different from that of a real tattoo.
Your body will end up absorbing the pigment, so it will eventually fade away. Furthermore, you don't have to worry about that idea as dye particles of microblading are less concentrated than the ink of the traditional tattoo. So, overall, it is safe.
What should you expect after the procedure?
The best part about microblading is that it can make your brows appear like full natural brows even if you have ultra-faint brows or have lost your brows because of alopecia. The pigments can be customized to match the color of your hair, making your brows appear like a real one.
How long does it last?
Usually, you can enjoy your microblading tattoo for about 1-3 years, depending on your skin type – the oilier skin you have, the faster it will fade. However, you will be advised to go back after a month for a touch-up, the next touch up. Then you won't need another touch-up in the next 12 months.
The aftercare
Remember not to get your new brows wet by water or sweat within the first week after the procedure. If you can't avoid sweating on your forehead, cover your brows with ointment that protects the pigment and keep the cuts bacteria-free.
It is advisable to cover your brows with antibacterial ointment for the first 24 hours, and Vaseline-like balm for seven days. Do not pick any scabs from the tiny cuts and do not use any retinoids or during the healing process as it could fade the pigments away.
If you think that fixing your eyebrows every day before going out is not your thing anymore, you are always welcome to visit a clinic for microblading tattoos in Melbourne. By doing so, you can still have that perfectly done eyebrows that you can enjoy for a long time.
Furthermore, the procedure is not scary as it is safe and doesn't hurt, and it doesn't stay forever. 
Ester Adams is a farmer of words in the field of creativity. She is an experienced independent content writer with a demonstrated history of working in the writing and editing industry.  She is a multi-niche content chef who loves cooking new things.