Written by

Stephen Howard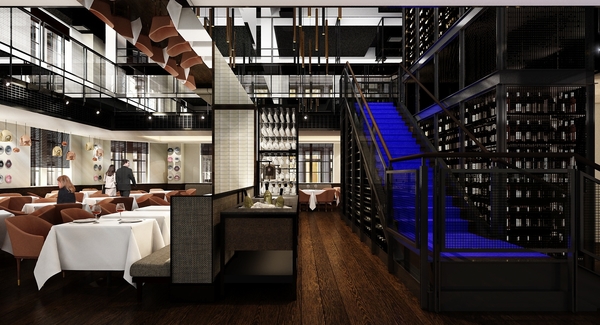 In a move set to alter industry standards in Australia, hip designer hotel group QT Hotels & Resorts is changing the face of its food supply chain to bring some seasonal and specialised produce straight from the producer to the plate.
QT Hotels & Resorts is excited to announce the appointment of Georgie Neal to the newly created role of Forager.
The QT Forager role will see Georgie establish a close working relationship with farmers and growers nationwide which the hip Designer Hotel Perth will be able to utilise to source fresh, seasonal produce for its award winning restaurants including Gowings Bar and Grill, Capitol Bar and Grill and the QT Resorts interactive marketplace concept Bazaar and continue to lead the way in the Australian hotel restaurant scene.
QT Forager, Georgie Neal, is passionate about the importance of supporting local growers.
"I'm thrilled to be able to develop a long lasting and mutually beneficial network with growers nationwide who are as passionate about food freshness and great produce as we are," Georgie said.
"With suppliers and supermarkets embroiled in ever-increasing price wars, this new arrangement means that the growers are receiving a better price for their produce. This will be showcased through the high standard of dishes created at QT Hotels by Creative Food Director, Robert Marchetti and the Bazaar teams in the QT Resorts," continued Georgie.
Since its entrance onto the hotel scene in 2011, QT Hotels & Resorts has continued to surprise and delight visitors with its ability to create hotels and resorts which are innovative, inspiring, and truly reflect and promote the regions they operate in.
AHL Group Managing Director, David Seargeant, is looking forward to introducing yet another innovative and creative QT initiative.
"We are excited to be supporting our Australian farmers and producers and furthering our reputation for freshness and quality - the appointment of Georgie as QT Forager is an exciting initiative and will allow us to share the background and stories of these producers with our guests".
For more information, or to book a visit to one of QT Hotels & Resorts restaurants, visit http://www.qthotels.com.au/.