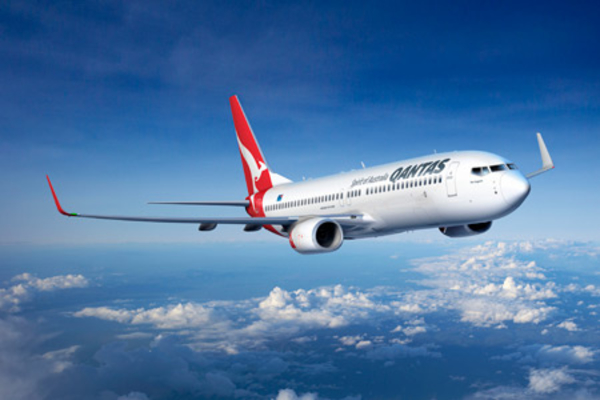 Qantas Frequent Flyers now have a new way to use their Qantas Points, with the introduction of points-redemption on car hire.
From today members can book with Avis Car Rental and Budget Car Rental via qantas.com, using Qantas Points instead of cash, when hiring a car in Australia or New Zealand.
Qantas Loyalty CEO Lesley Grant said this adds to the already extensive options for redeeming Qantas Points.
"This gives our Frequent Flyers even greater choice and flexibility in how they use their points and we think this redemption option will appeal to a wide range of our members.
"Whether you've got a small or large Qantas Points balance, this new way to redeem is great news.
"For those with a smaller balance, this gives you another way to access a points-reward sooner. While those with large balances can potentially cover most of their big holiday expenses using points – flights, accommodation, travel insurance and now car hire too."
Ms Grant said the arrangement with Avis and Budget is unique: "Even when booking a car using Qantas Points, members will still continue to earn points for that booking at the same rate as they would if they were paying with cash."
Senior Vice President & Managing Director, Avis Budget Australia & Asia Pacific, George Proos, said today's announcement rounds out the offering to Qantas Frequent Flyers, having been a points-earning partner for over 10 years.
"It's great to expand our partnership to offer Frequent Flyer members the chance to both earn and use Qantas Points on car hire in Australia and New Zealand.
"Members also have peace of mind knowing they can cancel their booking without penalty and get their points fully refunded if their plans change."
Qantas Frequent Flyer members are also able to redeem Qantas Points for flights, upgrades, hotels, travel insurance, gift cards, wine, and a huge range of products available from the Qantas Store.
Background:
· Avis Car Rental and Budget Car Rental bookings can only be made using Qantas Points via qantas.com (members need to be logged into their Qantas Frequent Flyer account online).
· No cancellation fees, with Qantas Points fully refundable right up until the time of car collection.
· Additional fees and charges may be payable directly to the car provider upon collection. View fees and charges at http://www.qantas.com.au/travel/airlines/help-cars-important-information/global/en
About Qantas Frequent Flyer
The Qantas Frequent Flyer program was launched in 1987 and today has over 10.7 million members.  The program has attracted an additional 100,000 members since the start of 2015.
Qantas Frequent Flyer offers thousands of opportunities to earn points for activities other than flying. From buying groceries, using a credit card, dining out, playing golf, buying wine, purchasing petrol, through to shopping online; members can earn Qantas Points across their everyday spend on things they would buy regardless.