Written by

5 Top Christchurch Road Trips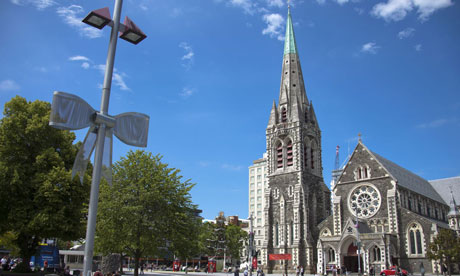 Christchurch is one of the largest cities in New Zealand and is in fact the single largest city on the South Island. There are many wonderful places to visit, experiences to enjoy, and sights to see when you are taking a holiday in and around Christchurch. Not every road trip is created equal, and what you personally find enjoyable is going to make a big difference between which of these hit you as a good first stop after your motorhome hire and which ones can be a touch further down the waiting list. However if you find yourself in Christchurch, you'll want to make sure to take a look at these 5 day trips to find the best that the area has to offer.


Trip #1: Arthur's Pass National Park
While this is approximately a two hour trip from the main section of Christchurch, but the drive is worth it. This is one of the most scenic and beautiful parks in all of New Zealand. Visitors can visit the park via guided tours, independently on walking trails, or even bring a mountain bike to tackle other rugged trails. The mountains, gorges, and natural beauty of the South Island is on full display here. Take a day or two to really visit this beautiful destination!


Trip #2: Check Out the Christchurch Cathedral


Built over forty years (1864 to 1904), this incredible Cathedral is a beautiful building that is fully consecrated and receives visitors from around the world. Religious or not, this is a truly great tourist destination that is worth checking out, and can be a great one time experience that still leaves most of you day open for other locally based adventures.


Trip #3: Kaikoura


Kaikoura is an absolute must for any nature lover, and the coastal location means plenty of different ways to experience this beautiful area. There's a chance of seeing fur seals, dolphins, and whales, not to mention plenty of birds including the giant albatross. Tours are given by boat, helicopter, or plane. There's a chance of still seeing plenty from shore while enjoying the beautiful natural area, eating the fresh local seafood, or even learning about the indigenous customs of the Maori while talking an inexpensive cultural walking tour.


Trip #4: Hanmer Springs


The Hanmer Springs are a mere 90 minutes out of downtown Christchurch and this offers an incredible and relaxing setting. Soak, relax, and enjoy on a major level. This is one of those experiences that makes it easy for an entire day to just melt a day. If you like wine, take some visits to the wine tastings in the Waipara Valley before finishing up at the springs for a truly complete day.


Trip #5: Christchurch Art Gallery


You don't have to leave the city for an amazing road trip. There is plenty to see in the city itself, including the Christchurch Art Gallery. Featuring both local, national, and international artists, anyone who loves art will find plenty to enjoy at this gallery, all at a price that is definitely not prohibitive. A great way to enjoy urban culture and art as part of a full road trip.


There are many great road trips in and around Christchurch so whether you are going there as a destination or as part of a larger road trip loop.