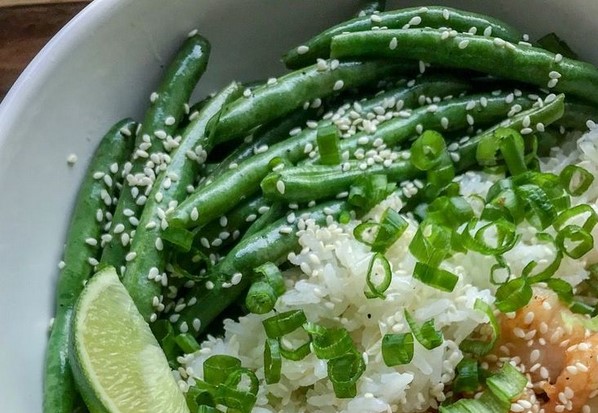 Shrimp is something that can be included in a great low-fat dinner. Try some delicious Shrimp Pasta Salad. Take some macaroni and boil is according to package directions until al dente then drain and rinse under cold water. In a bowl combine minced onion, mayonnaise, fresh lemon juice, sweet relish, fresh dill, sugar, and salt to taste. Make sure all the ingredients are mixed well. In a large bowl add shrimp, the veggies, and pasta. Then add the dressing and mix together until well combined. Place into the fridge for at least 30 minutes for the flavors to set in.
Another tasty dinner can be a Shrimp Boil. Set a pot on high heat and add water, beer, shrimp boil seasoning, and salt. Cut the tops off of each head of garlic and add to the pot. Cut the lemons and squeeze the juice then add the halves to the pot. Bring all the ingredients to a boil. Add the potatoes and onions to the pot and cook for 8 – 10 minutes. Add the sausage and cover and cook 5 minutes. Add the corn halves to the pot and cook covered for 6 – 7 minutes. Then lower the heat to medium and add the shrimp. Cover and cook for 2 minutes and turn off the heat. Let the mixture sit for ten minutes to let all the flavors absorb. Remove one cup of the broth and drain the boil.
Make garlic butter by adding the cooked garlic heads to a bowl with a bit of the reserved broth  and mash them with a fork. Add melted butter and mix.
Place the shrimp boil onto a large serving platter and spread it out on a newspaper lined table. Serve the garlic butter with the shrimp boil and additional lemon wedges.
Finally you can make a delicious sweet and tender dinner making some Honey Walnut Shrimp. Add water and sugar to a large saucepan and bring to a boil. Add the walnuts and boil for a couple of minutes. Remove with a strainer and put them on a cookie sheet. Take a small mixing bowl and combine mayonnaise, condensed milk, rice vinegar, and honey. Set aside. With a hand mixer whip egg whites so that they're foamy. Then add the rice flour and mix.
Heat oil in a large pot or deep fryer to 350° F. Take the shrimp and dip them into the rice flour mixture and add to the oil. Cook for 3 minutes or until golden brown. Remove from the oil and cool on a cookie sheet.
Toss the shrimp and walnuts in a bowl with the honey mayonnaise mixture and enjoy.