Written by

Jessica Brennan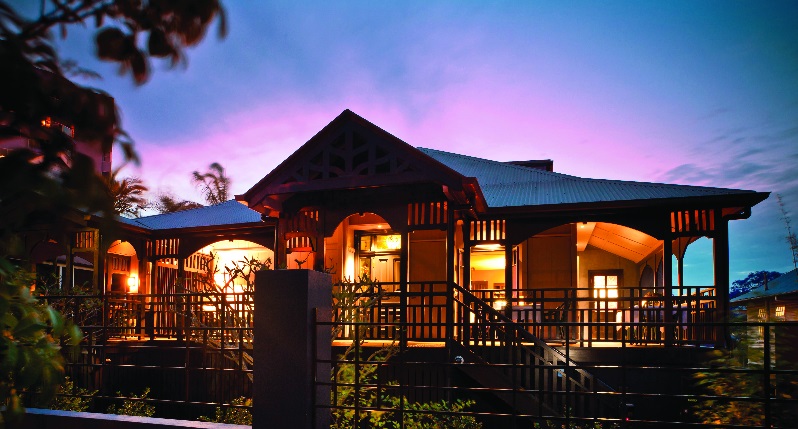 Spicers Retreats is pleased to announce the second series of the highly successful Chefs in the City culinary events. Six of Spicers Retreats' award-winning chefs will be heading to Balfour Hotel in New Farm from May until the end of the year to showcase their renowned skills to Brisbane foodies.
Opening night on May 7th saw the talent of The Peak restaurant's Executive Chef Doug Innes-Will take over. Doug and his team at Spicers Peak Lodge have a unique philosophy which respects the produce, producer and environment, resulting in an incredible degustation menu.
Next up is the newest Spicers Retreat member, Spicers Sangoma – hailing from NSW's Blue Mountains. The talented Sam Hardinge will make you want to lock in a stay at Spicers Sangoma for your next NSW visit by creating a middle-eastern masterpiece with the freshest seasonal and organic produce on June 11.
Ash Martin, Head Chef at Spicers Hidden Vale's award winning Homage Restaurant will be in residence on July 9. Bringing alive the 'paddock to plate' philosophy he is known for, while showcasing the very best produce from the Darling Downs and Lockyer Valley.
August 6 will see Cameron Matthews from The Long Apron, Spicers Clovelly Estate's iconic hatted restaurant, using classic French techniques to create elegant dishes showcasing the seasonal produce of the Sunshine Coast.
The following month, Spicers Balfour will be hosting Head Chef Rory Thorpe from The Tamarind at Spicers Tamarind Retreat. Rory will be recreating the Asian infused menu The Tamarind is so famous for on September 3 – creating spice combinations that Brisbane has never seen the likes of before!
Finally, Josh Duncan, from the acclaimed Restaurant Botanica at Spicers Vineyard Estate in NSW's Hunter Valley Wine Region will be presenting exquisite modern Australian cuisine on October 1. Inspired by regional NSW, Josh's innovative dishes are expertly created with locally sourced produce, and paired with Hunter Valley wine.
Chefs and the City gives city-dwellers the chance to experience award winning Spicers cuisines close to home - but places are strictly limited, with the 2014 series selling out completely. Each event consists of a four course dinner and is priced at $85 per person, or $140 per person with matched wines. For more information or to book call 1300 597 540.