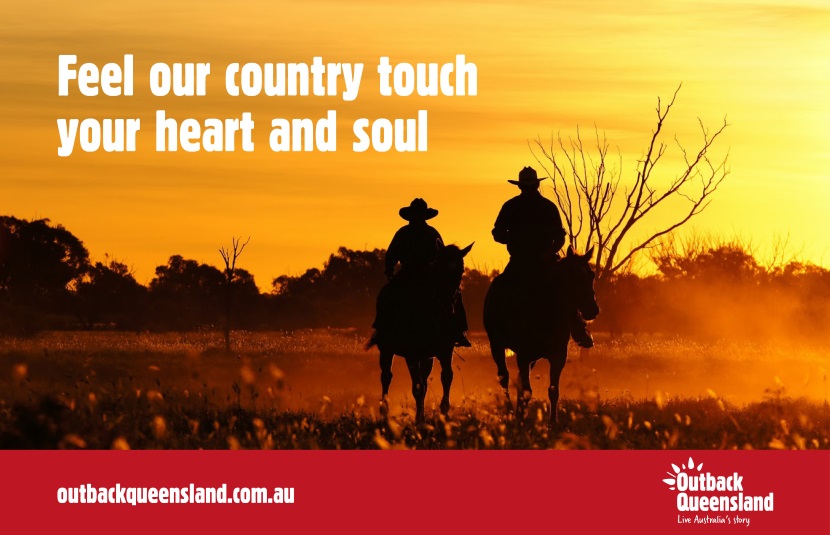 Brisbane 27 May 2015. Premier Annastacia Palaszczuk has unveiled a new tourism campaign to entice South East Queenslanders to Queensland's Outback to help boost districts struggling through drought.  
The Premier launched the new brand Live Australia's Story with Tourism Minister Kate Jones in Winton today.  
Ms Palaszczuk said it was the first new Outback Queensland tourism branding in a decade.  
"Live Australia's Story captures the essence of a visit to Outback Queensland – where the land and people tell Australia's story," Ms Palaszczuk said.
"We know Outback Queenslanders have been doing it tough, that's why we want to do all we can to help boost the economy.  
"This campaign will show visitors that Outback Queensland is where you can feel connected to the Australian story and portrays the rich heritage, vast landscapes and the characters that define the destination.  
"The goal is to inspire more people to travel and spend time and money in the region which will assist in economic growth and support local jobs," Ms Palaszczuk said.  
Tourism Minister Kate Jones said Live Australia's Story would target South East Queensland residents across print, outdoor, radio and online advertising and on social media, building awareness for the destination's visitor experiences.  
"We want people to be mesmerised and inspired by Outback Queensland, where the land and the people tell Australia's Story," Ms Jones said.  
Minister Jones said the new brand platform formed part of a $500,000 marketing campaign for Outback Queensland, developed by Tourism and Events Queensland in partnership with the Outback Queensland Tourism Association and in consultation with industry.  
"Marketing activity has been designed to extend the length of the traditional Outback travel season and motivate travel into 2016," Ms Jones said.  
"Outback Queensland has so many stories to tell and share about the history of our country, the spirit of our nation and what it means to be Australian.  
"I encourage Queenslanders to discover their Australian story and support the local tourism industry and local economy by visiting the destination."  
Peter Homan, General Manager of the Outback Queensland Tourism Association, said the new tourism brand would promote unforgettable destinations.  
"This is an exciting new chapter for the Outback Queensland tourism industry," Mr Homan said.  
"Outback Queensland offers a range of unforgettable visitor experiences from spotting Australian wildlife, to sleeping under the stars, dinosaur discoveries, kayaking in the stunning gorges to learning about Australia's heritage or attending an Outback event.  
"I invite everyone to get out here, experience it for themselves and Live Australia's Story in Outback Queensland.  
"As part of the new campaign, a series of visitor itineraries will be published on – www.outbackqueensland.com.au.  
"Local operators will have access to a series of stunning new images and footage developed by Tourism and Events Queensland to support their business and local tourism industry."